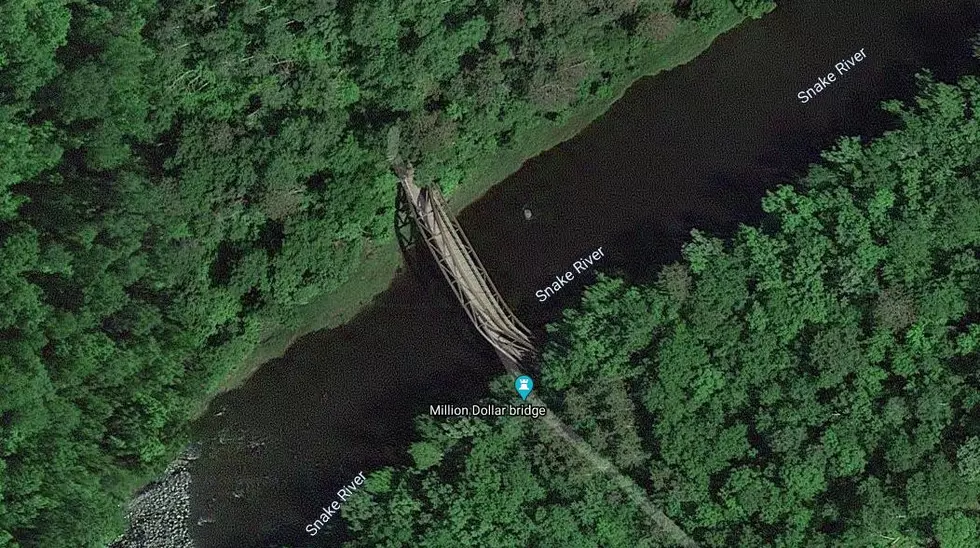 Secret Bridge Hidden in Minnesota Forest is 2 Hours North of Faribault
Carly Ross
If you are looking for a peaceful place to take a hike may I suggest checking out the Chengwatana State Forest in Pine City, MN? Not only are the beautiful trees, that will be extra beautiful this time of year, but there is also a secret hidden bridge, too! It's called the Million Dollar Bridge. Why? I'm not sure.
Not many people know about this bridge and the path to get there also seems to be not super well known. It is hard to find! Only in Your State writes that there is "a small, unadorned parking area" where you will park.
Once you park and are ready to go, start off on the lovely, peaceful hike to reveal the hidden bridge! It is a footbridge that goes over the Snake River.
Once you get to a certain point on your hike (Only in Your State says it is not too far of a walk from where you park) you will see this secret bridge through the opening in the trees. I don't know if you are looking for places to take pictures (senior pictures, family pictures, whatever) but this would be an awesome spot to do it!
Below you, of course, is the Snake River where you can see boaters passing by. Just hang out for a little bit and enjoy all of the amazing, beautiful nature around you.
If you check out this bridge, make sure to send us pictures on our free app! You can download it below.
Enter your number to get our free mobile app
More From Sasquatch 107.7 - The Rock of Rochester