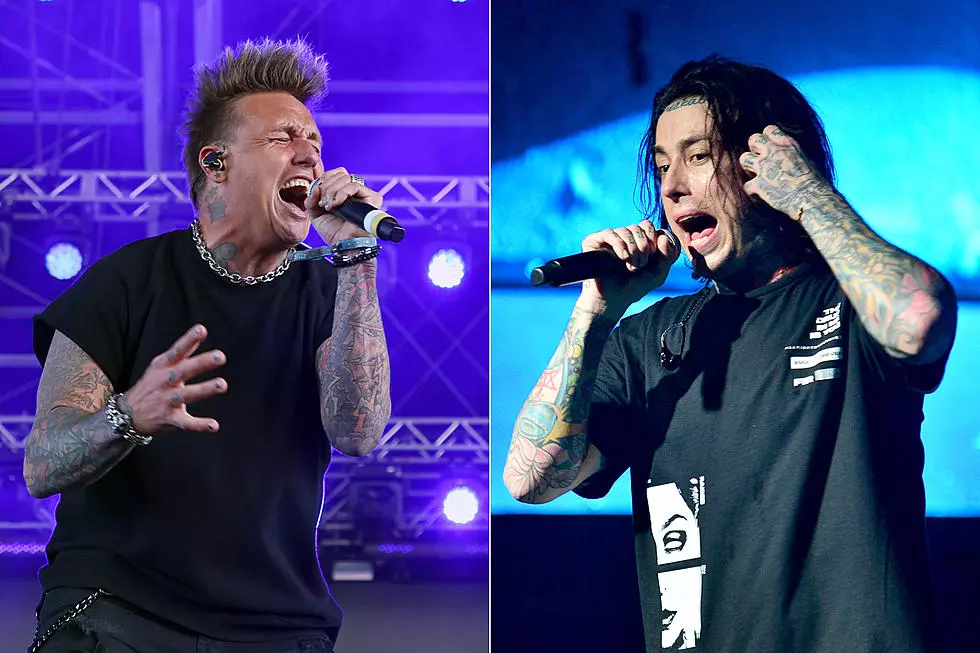 Sasquatch Wants To Send You To See The Rockzilla Tour in Mankato
Theo Wargo / Johnny Louis, Getty Images
Papa Roach and Falling In Reverse have teamed up for a huge summer tour that they're calling the "Rockzilla" summer tour and they're making a stop here in Minnesota. Sasquatch 107-7, The Rock of Rochester, wants to send you to the show. Fill out the form below to enter to win free tickets.
Hollywood Undead, Bad Wolves will be joining Papa Roach and Falling in Reverse for a special show at the Mayo Clinic Health Systems Event Center on Tuesday, August 16th. Tickets start at $35.00 and go on sale Friday, May 20th at 10:00 am.
Sasquatch Wants To Send You To See The Rockzilla Tour
Falling In Reverse's Ronnie Radke told loudwire.com, "Fans have asked for years for a FIR/Papa Roach tour, and now the time has finally come. Not to mention Hollywood Undead and Bad Wolves are also on the bill. This will be a tour to remember."
Papa Roach's Jacoby Shaddix added, "We're thrilled to bring an absolutely packed lineup — an evening of non-stop rock, to some amazing cities this summer."
Sasquatch Wants To Send You To See The Rockzilla Tour
Papa Roach's latest album is Ego Trip, while Falling in Reverse issued the song "Zombified" earlier this year.
See the Rockzilla Tour with Papa Roach, Falling In Reverse, Hollywood Undead, and Bad Wolves this August at the Mayo Clinic Health Systems Event Center in Mankato. Click here for ticket info and fill out the form below because Sasquatch 107-7 wants to hook you up with free tickets to see this incredible lineup.
Winners will be randomly selected and notified via email.
Wow! Check out how Rochester has changed throughout the years in these Google photos.
As we are soaring down Hwy 52, it is hard to imagine what life was like in our town before the Target store was built where it is today. Or the house that you live in now, at one point in town, that wasn't there. In fact, Rochester has grown so fast throughout the years, most of our houses weren't even around 50 years ago! Don't believe me? Look through these photos to get a glimpse of what Rochester was like years ago.
More From Sasquatch 107.7 - The Rock of Rochester