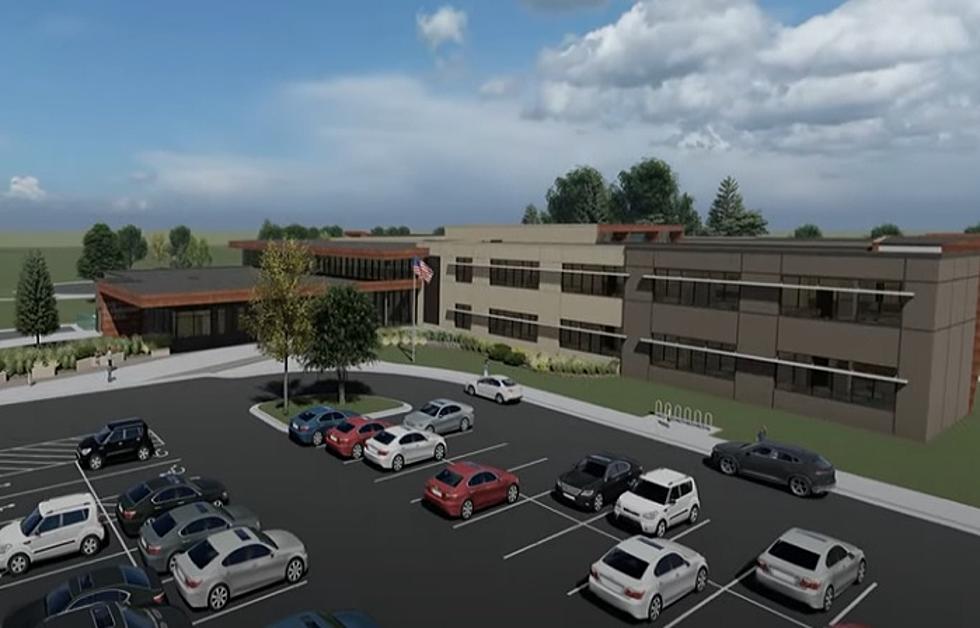 Rochester's New Elementary School Just Unveiled Its Mascot
YouTube
The Rochester School District's newest elementary school, Overland Elementary, just unveiled the name of its school mascot-- and it's pretty adorable.
Picking a name for a public entity like a school can be a tricky process, as you might remember from last year when the Rochester School District finally selected the name 'Overland Elementary' as the name of its newest school, located on-- wait for it-- Overland Drive in northwest Rochester.
And as the school gets ready to welcome its first students later this fall, the district unveiled the school's mascot and logo earlier this week. And, if your child attends Overland Elementary, they'll officially be... an owl!
That's right, the Overland Elementary Owls is the official name of the school, and to go along with it, the district also introduced us to Overland Elementary's official mascot in a post on its Facebook page earlier this week: Oakely the Owl!
I think it's a pretty cool name, especially since I love the alliteration of 'Overland' and 'Owl.' When you think about it, there aren't that many other mascot names that start with the letter 'O'. 'Olive' could be one. But the 'Overland Elementary Olives,' while alliterative, doesn't fit the feeling of an elementary school too well, I guess.
The Overland Elementary building (off 65th Street, about a mile east of the Kwik Trip on Bandel Road), while it actually opened last August, is set to welcome students at the start of the new school year this September.
Right now, though, the Overland Elementary building is already in use, by students of Harriet Bishop Elementary. Their new school is ALSO under construction, off 36th Avenue near West Circle Drive, and is set to open this fall as well.
Now, speaking of names, there are just some names you only know how to pronounce if you live here in the Land of 10,000 Lakes. Keep scrolling to see how many YOU know how to say correctly!
Listen to Curt St. John in the Morning
Weekdays from 6 to 10 a.m. on Quick Country 96.5
Only True Minnesotans Know How to Pronounce These Names
Are you a TRUE Minnesotan? If so, you won't even have to guess how to correctly pronounce the following names of cities and towns here in Minnesota. Take a look-- how many do YOU know how to say?
More From Sasquatch 107.7 - The Rock of Rochester