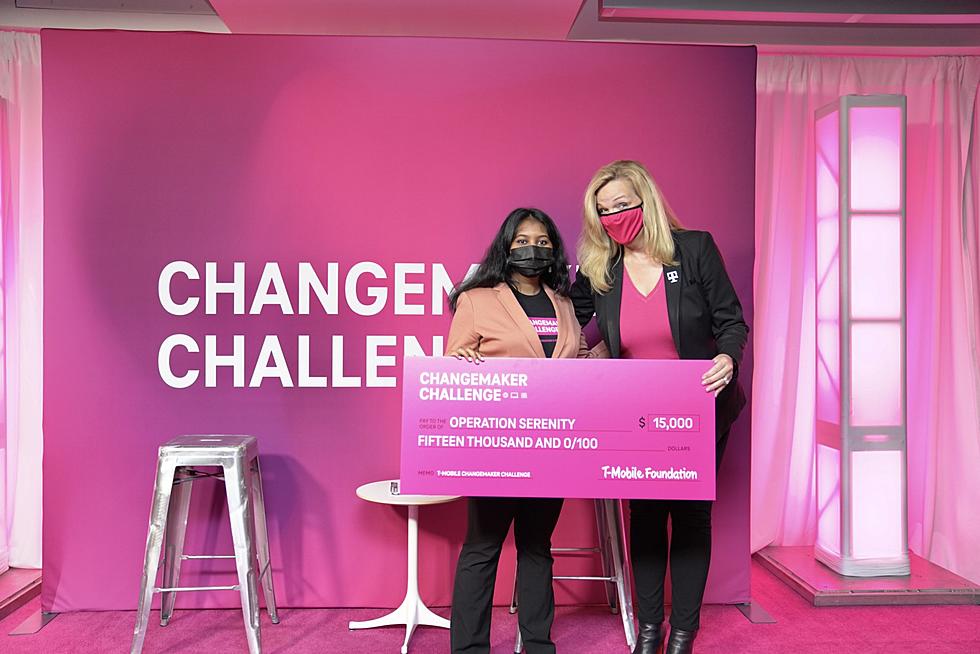 Rochester Grads Win Money For App They Invented
Rainieri Medina
Last week teams of teens from all over the country pitched their ideas on how to change the world to T-Mobile execs in Bellevue, Washington and a group from Rochester won for the app they invented!
The event, known as the Changemaker Challenge Lab, is designed to "mobilize youth between ages of 13 and 18 who have bold ideas to create positive change in their communities."
Rochester Graduates Win Seed Money In T-Mobile's Changemaker Challenge:
The students, Anjali Donthi (pictured above), Sarah Bulur, and Caitlin McWilliams,  are all Century High graduates and current college freshmen. The group was awarded $15,000 in seed money from T-Mobile's Changemaker Challenge for the app they created.
Learn more about the 2021 Changemaker Challenge Winners:
Janice V. Kapner, T-Mobile's Chief Communications and Brand Officer said, "At T-Mobile, we're passionate about empowering the next generation to blaze new trails and that's why nothing excites me more than giving these amazing young teams even more support through Changemaker Challenge to continue driving and innovating solutions to some of the world's most pressing issues. We were all so incredibly inspired by the pitches we heard at the Changemaker Challenge Lab. I know their future is bright, and can't wait to see what all these teams will accomplish in years to come!"
2021 Halloween Haunted Houses, Events, and Attractions in The Rochester Area
Scroll through the official 2021 guide for
Halloween
haunted houses, events, and attractions in Rochester and the Southeast Minnesota area.
More From Sasquatch 107.7 - The Rock of Rochester