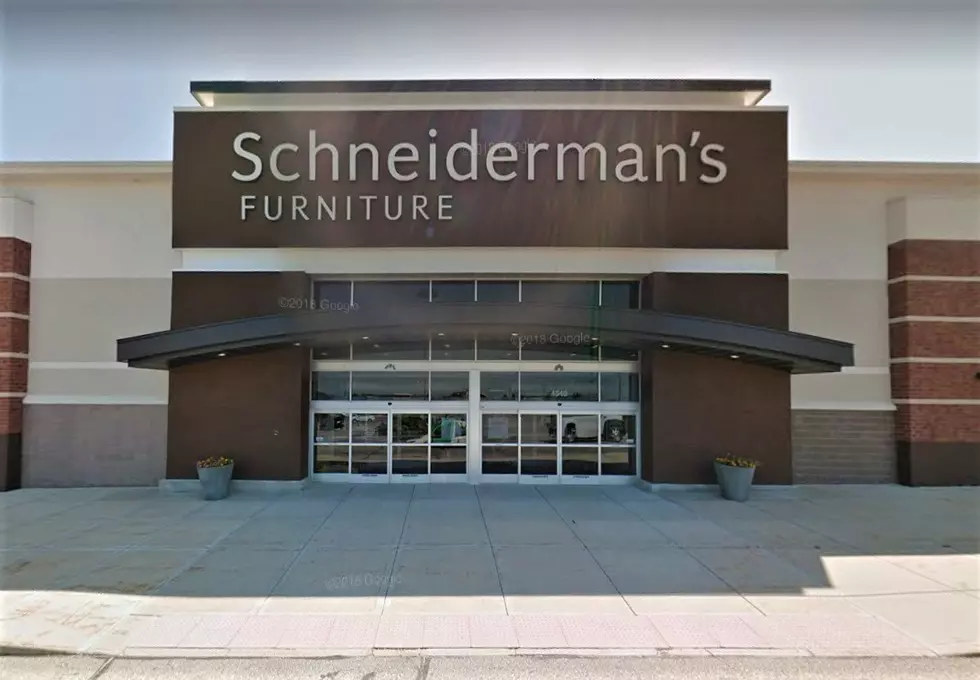 Rochester Furniture Store Closing Soon!
Google Maps
Schneiderman's Furniture, a Twin City furniture store chain, moved into Rochester back in 2014. Deciding to give the Rochester Market a try out (in the former Best Buy South store). The experiment has come to an end, with  Schneiderman's closing their Rochester store.
According to a store employee, the store has no set closing date. According to the Star Tribune, the company's president, Jason Schneiderman, says
"...the retailer decided not to renew the lease at that store. The lease expires in January, and a store closing sale has begun with its last day to be determined in the coming days. "We just don't feel that location — where it's at and the size (30,000 square feet) — are a good fit for us...It's one of our smaller stores. We seem to have more success with our larger formats (Lakeville showroom is 110,000 square feet)."
I'm sorry to hear they're closing for these reasons. Personally, I would think they could find that 110,000 square feet somewhere else in Rochester.
Enter your number to get our free mobile app
Listen to James Rabe 6a to 9a on Y-105 FM
More From Sasquatch 107.7 - The Rock of Rochester