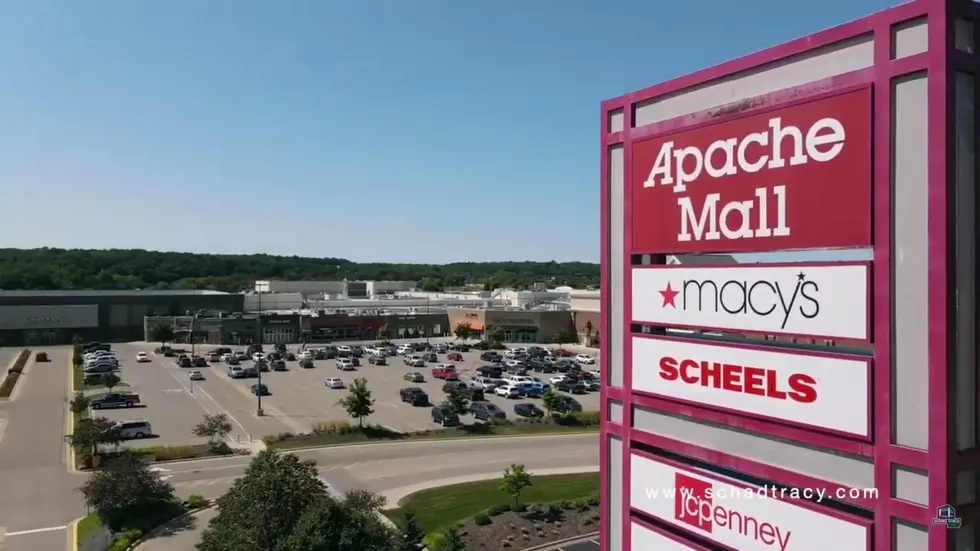 Rochester Apache Mall Animated Timeline Takes You Back
Credit: SshadTracy
Enter your number to get our free mobile app
Apache Mall. Love it or hate it, it's been a part of Rochester since the groundbreaking in 1968. And since it's been a part of our city for so long, there are a TON of memories that go along with it. I have them, you have them, and even the haters have them.
Some of us worked there (me, at JCPenney in the late 80's), more of us shopped there, ate there (WALDO's! One Potato Two!), and a lot of us hung out there when there was nothing else to do. Well, middle schoolers anyway.
Times have changed, but the mall is still with us. Every story we do about the Apache Mall gets a ton of attention, so we know it's still important to a majority of Rochester. See what I'm talking about by clicking here.
What are your mall memories...what should be on the timeline...and what do you miss from the mall? Use my email link to let me know.
Listen to James Rabe and Jessica Williams Weekday from 6 - 10 AM on Y-105 FM
PS - You would be surprised how many Apache Mall YouTube videos there are! Here's a sampling...
I STILL HAVE THE END TABLE I BOUGHT FROM THIS PLACE!
A POSITIVE VIDEO ABOUT THE APACHE MALL (This is good to see, I think it's easy to lose perspective when we don't see other malls very often).
COOL DRONE FOOTAGE FROM THE SIGN STARS...
AND JUST FOR FUN, A TOUR OF ROCHESTER JUST A FEW YEARS BEFORE THE APACHE MALL WAS BUILT
LOOK: 13 Picture-Perfect Minnesota Airbnb's to Stay in This Winter
More From Sasquatch 107.7 - The Rock of Rochester