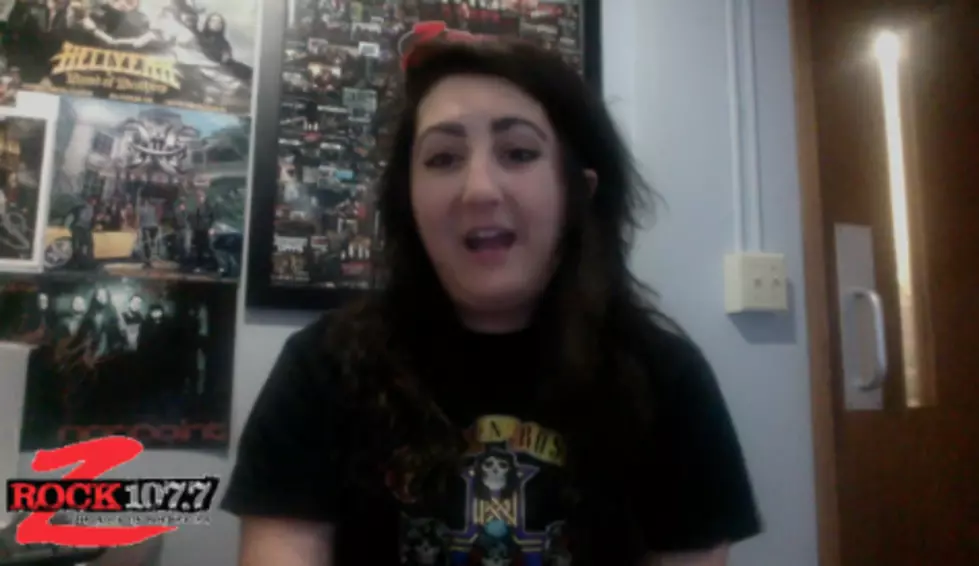 Remember When We Had An 'Appetite' For The Most Dangerous Album In Rock? – [WATCH]
TSM Rochester
Val teamed up with our friends at Loudwire to contribute to a VERY special project celebrating the 30th anniversary of Appetite For Destruction.
It's not everyday that you're introduced to an opening of an album in the way that "Welcome To The Jungle" welcomed us to the next big band in rock, back in 1987. On this day 30 years ago, Gun N' Roses probably didn't even know that they had a smash hit on their hands. In fact, in the three years preceeding, it was a struggle to even get them a manager. Once Geffen decided to take a chance on them, the world embraced Appetite For Destruction on July 21st, 1987.
I wouldn't get my hands on this monster of an album until 2003, when I was 13. In fact, it was my first one with an "explicit content" sticker. This album provided the perfect soundtrack for being a typical angry and hormonal teen at the time. Here's my story.
My experience with Appetite came full circle in a beautiful way. What was yours?
Please join us in celebrating this monumental piece of work with our friends at Loudwire! They've put together an amazing love note (okay, it's a really cool documentary!) that has thoughts (and memories) about Appetite For Destruction from rockers we know and love. They explain,
In 1987, Guns N' Roses changed the face of hard rock with 'Appetite for Destruction'. Featuring interviews with original band members Slash and Duff McKagan, as well as Corey Taylor, Ice-T, Steve Thompson, Chris Jericho, Myles Kennedy, Mike Portnoy, David Ellefson, Munky, Billy Sheehan, Gavin Rossdale, Jason Newsted, John Cooper, Alex Skolnick and Nita Strauss, this documentary tells the story of the greatest rock debut of all time. 
It's true! Appetite really was a giant middle finger to the hair and glam phase that was coming out of the Sunset Strip at the time. With this album, Guns N' Roses proved to us that they had (and still have) substance.
More From Sasquatch 107.7 - The Rock of Rochester