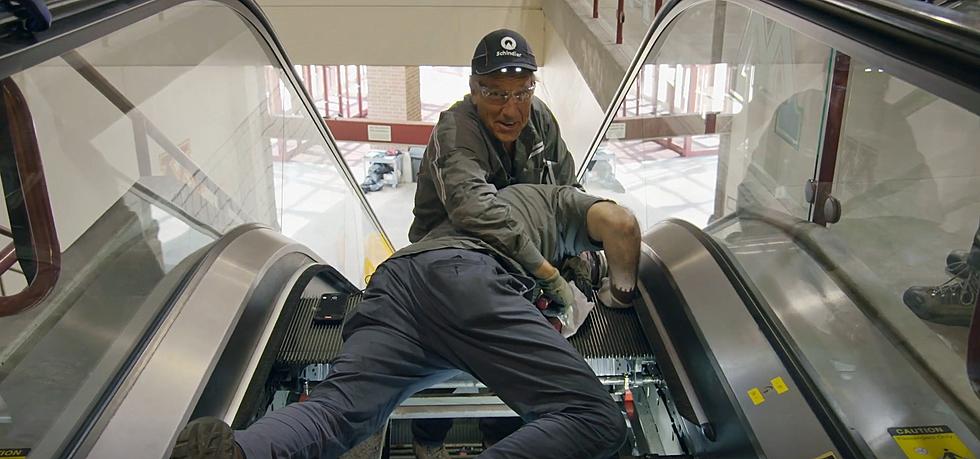 Recent 'Dirty Jobs' Episode Features Famous Minnesota University
Dirty Jobs with Mike Rowe (Season 9, Episode 6)
Growing up, my cousins and I were obsessed with the show Dirty Jobs with Mike Rowe that first aired in 2003.
Now, nearly twenty years later, host Mike Rowe is back in the trenches after an 8-year hiatus with the latest episode of the hit show featuring a stop in Minnesota.
Last year, Rowe visited the University of Minnesota to film the episode (Season 9, Episode 6) that aired last night. 
What does he do, you ask?
Well, he "crams into a hockey arena's escalator where he scrapes and cleans a special kind of shmutz from the bottom," 
according to Discovery
. 
According to a Discovery spokesperson, Rowe joined workers with Eagan-based Schindler Elevator as they did yearly maintenance on an escalator at the U of M. Believe it or not, but it's a rather dirty job.
Rowe told the 
Pioneer Press
 taking apart an elevator is "crazy dangerous" but "it was really fun."
The episode also showcases his travels and adventures with a zookeeper in the Arizona desert. 
According to Bring Me The News, Rowe has done a few dirty jobs in the Land of 10,000 Lakes:
In an episode that aired in May 2008, Rowe went to the Detroit Lakes area where he helped pull a car that had fallen through the ice out of Pickerel Lake.
In an episode that aired in October 2008, Rowe teamed up with Bartos Wholesale Bait and Fish out of Becker County to catch leeches that'd be sold for bait.
In an episode that aired in January 2012, Rowe went to Moorhead to work as a water softener technician.
All 37 Minnesota Restaurants that Have Been Featured on the Food Network
Many Minnesota restaurants have been featured on the Food Network over the years. Some have closed now, but I checked out the
Food Networks website
, the
Diners, Drive-Ins, and Dives website
, and
TVFoodMaps.com
to find all of the Minnesota restaurants that have been featured on their channel in the past and found these 37 (in no particular order) that are still open.
More From Sasquatch 107.7 - The Rock of Rochester