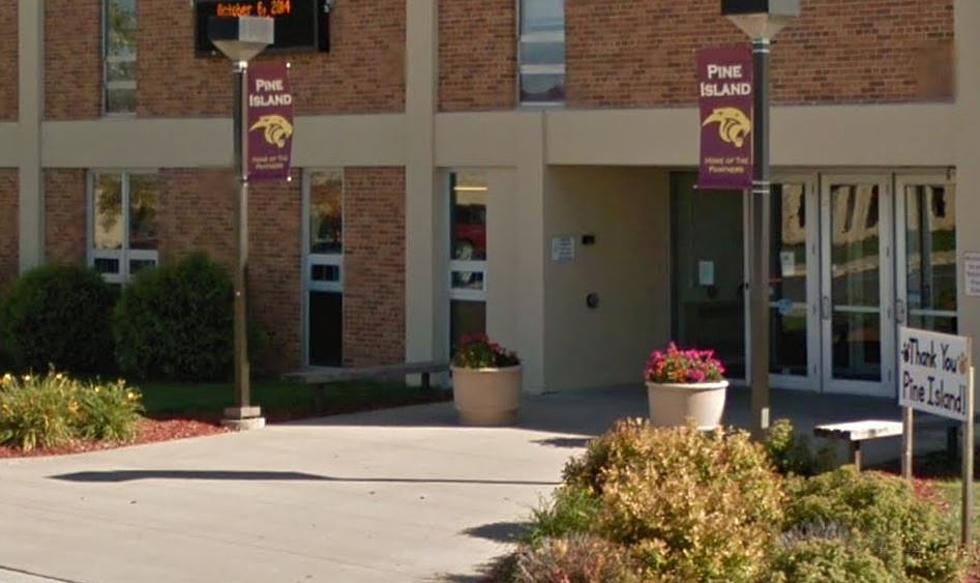 Pine Island School Nurse Featured in Time Magazine
google maps
Everyone's job changed in one way or another when the pandemic hit. For some, the adjustments were minor for others like Kimberly Pokrandt the changes were extremely difficult.
Pokrandt, a nurse at Pine Island schools, was recently highlighted in a Time magazine article for her efforts during the pandemic.
"The People Who Saved A School Year" is the cover story of Time magazine's most recent issue, it highlights 29 people in education from teachers to bus drivers and the work they've done over the last year and a half.
In the article, Pokrandt discusses how school nurses had the difficult job of keeping track of kids and dealing with frustrated parents.
Pokrandt said contact tracing was the most difficult thing she's ever done in her life.
It meant asking students for specific details about their lives: whom they'd sat next to in class, or who was in their carpool. During football season, it meant telling players they had to miss a game and hearing from angry parents, "telling me I ruined their child's life."
Pokrandt has organized vaccine clinics for kids (12+) and adults that wanted to be vaccinated by a familiar/trusted face. She said, "If I'm modeling what we need to do to get out of this situation, I think they're more likely to do it."
Read the entire Time magazine article here.
GOOD NEWS: 
We love sharing good news and honoring local heroes. If you know someone that's going above and beyond to help out in the community, let us know. Chat with us on the free mobile app so we can spotlight them on the radio and on this website.
HAVE YOU SEEN ME? 28 Kids Missing From Minnesota
As of April 7, 2021, there are 28 children missing from across Minnesota and have still not been found, according to the
National Center for Missing and Exploited Children
. If you have seen any of them, or have any information on their whereabouts, please don't hesitate to call 911 or you can call the National Center at 1-800-843-5678 (1-800-THE-LOST).
More From Sasquatch 107.7 - The Rock of Rochester