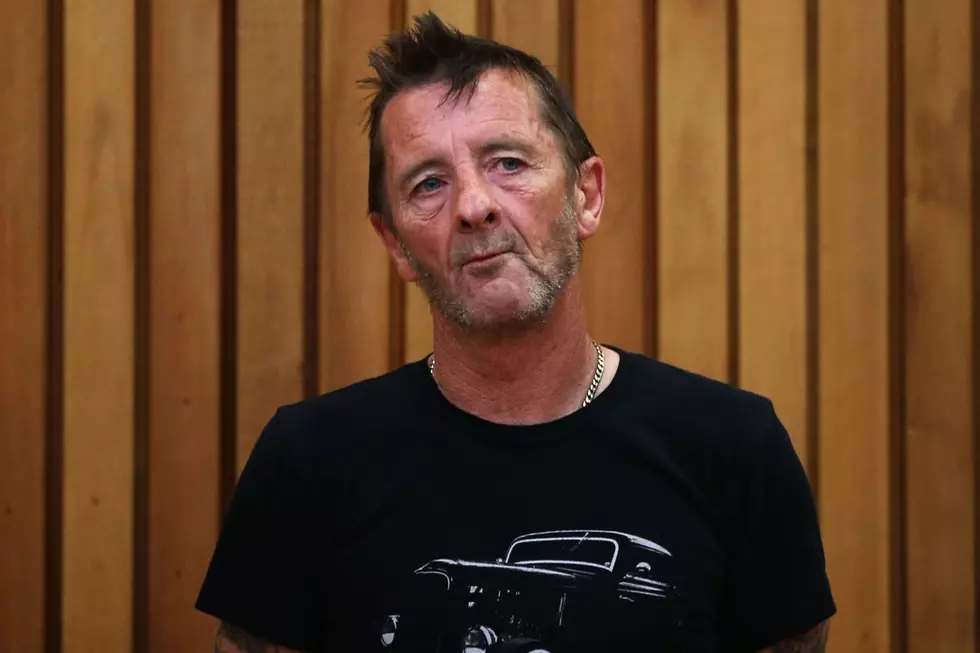 Phil Rudd Would 'Love' To Play With AC/DC Again
Joel Ford, Getty Images
Phil Rudd of AC/DC has seen quite a turbulent past two years. He's been involved in legal issue after legal issue, and it seems he's hoping to turn a corner soon.
According to Blabbermouth, Phil has said, "I'd dearly love to play on anything that Angus does, anything that might be — it's never over. I have great stories with all the guys from AC/DC. We've gone through a lot together, done a lot together, done a lot of damage together. I have a lot of great memories with AC/DC and, even though some of us might not be very well, we're not dead yet."
While Phil may be feeling nostalgic, the chances for him to reclaim his role in the band could be getting slimmer and slimmer - and that may not be his choice either. Cliff Williams (bassist) has said he's considering winding down on touring, and Malcolm still isn't well. Angus seems to be the only one carrying any sort of torch.
Do we want Phil to rejoin the band? Should he?
More From Sasquatch 107.7 - The Rock of Rochester