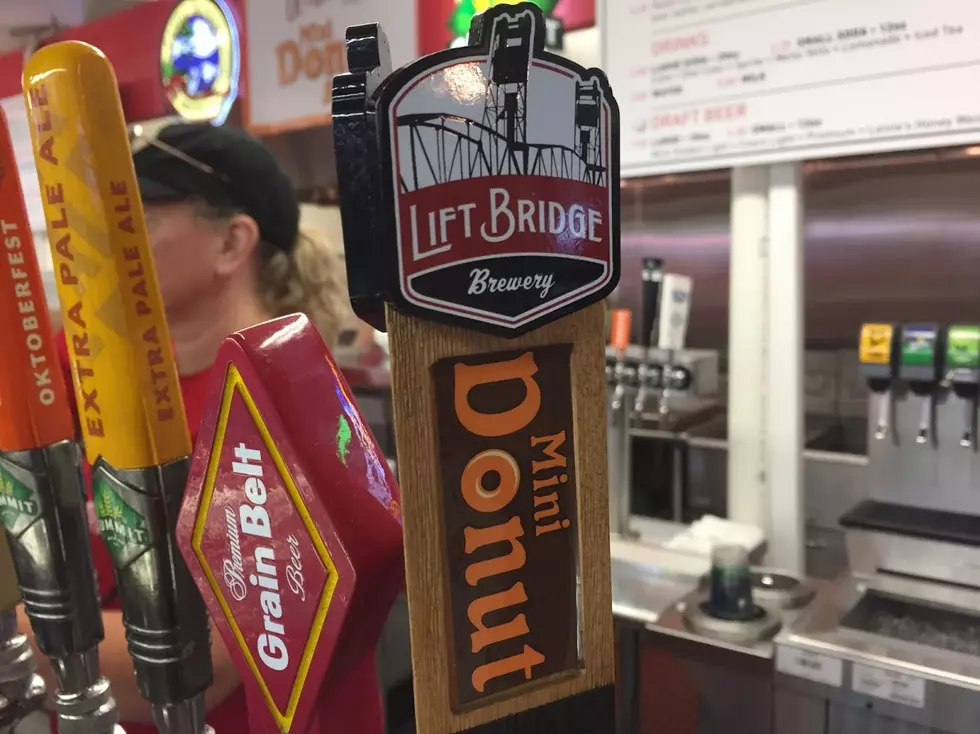 Original State Fair Mini-Donut Beer Now Available in Minnesota
CSJ/TSM-Rochester
Enter your number to get our mobile branded app
It's usually only available at the Minnesota State Fair, but Liftbridge Brewing Company in Stillwater said their popular Mini-Donut beer is now available!
When we heard that the Great Minnesota Get-Together was canceled for 2020 (along with just about everything else it seems), like many fellow Minnesotans, I was disappointed. We didn't get to go to the State Fair last year because we were getting ready for our big trip to Spain and Italy (tough, I know!) so I was looking forward this year to heading to the Fair to enjoy one of my all-time favorite Minnesota beers: Mini-Donut Beer brewed by Liftbridge Brewing Company in Stillwater. (You can read more about what I think makes this beer so great HERE.)
While Liftbridge brews Mini-Donut Beer every year, you can usually only get it at the State Fair. So when the Fair was canceled, so was my chance to get some this year. Or so I thought. But, wait-- you CAN get Liftbridge's Mini-Donut Beer this year, along with their special Key Lime Pie beer (also usually only available at the State Fair) at their taproom in Stillwater, that is, during the dates the State Fair was scheduled to run this year-- which is now through Labor Day.
According to Lift Bridge Brewing Company's Facebook page, pre-sale orders of crowlers of either their amazing Mini-Donut Beer and Key Like Pie Beer sold out earlier this year. But, you can still enjoy both State Fair brews RIGHT NOW.
Just because crowlers are sold out, doesn't mean you cant get a pint of the world famous brew. Stop into the Taproom starting August 27th to enjoy it on site. We'll be featuring live music every day of the week as well as a great food truck lineup.
I'm going to get planning a trip up to Stillwater ASAP (and, you can also check out the new St. Croix Crossing Bike/Pedestrian Trail Loop too) while supplies last. Cheers!
YUM: 10 Foods That Are Totally and Absolutely Minnesota
More From Sasquatch 107.7 - The Rock of Rochester