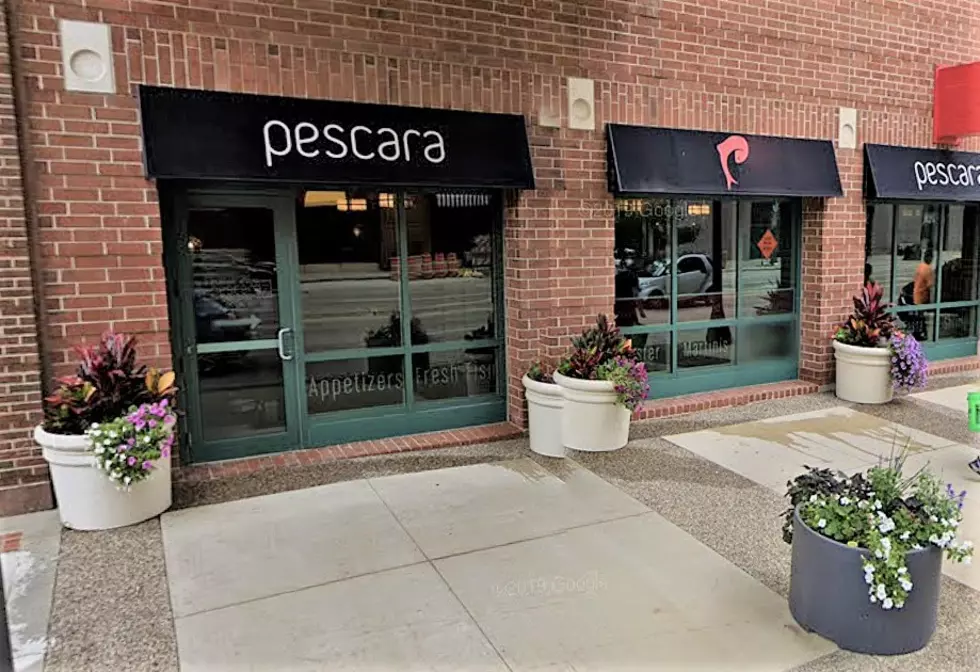 One of Rochester's Most Popular Breakfast Places Is Canceling Breakfast!
Google
If you love breakfast, and you've grown to love cheesy hash browns done the Pescara way, I'm sorry to say your Gouda Hash Brown Days are numbered. They're shutting down breakfast!
Pescara Is Canceling Breakfast at Rochester's DoubleTree by Hilton
SE Minnesota has already had to contend with the end of Pescara's breakfast buffet. It's not something I ever used (buffets...blech to me but loved by many), but their regular menu breakfast was something I hit many many Saturday mornings. The kitchen there really knew their business. The forks were huge. The coffee great. And the Gouda Hashbrowns were...whoa.
Why Is Pescara No Longer Serving Any Breakfast?
As of Saturday, October 1, 2022, Pescara will no longer be serving daily breakfast and no longer serving weekend brunch. (but they will be serving lunch and dinner) because the hotel is evolving into something new at 150 South Broadway in Downtown Rochester. It's going to become a dorm for the U of M. 
St. Paul, MN (KROC-AM News) - A plan to convert a large downtown Rochester hotel into student housing for the University of Minnesota-Rochester has been recommended for final approval.

The University of Minnesota Board of Regents Finance and Operations Committee today reviewed and voted to approve a 12-year lease for the current Double Tree Hotel at 150 South Broadway. Final approval is expected when the full Board of Regents meets tomorrow. Read More: UMR Student Housing Plan in Downtown Rochester Wins Approval 
But Why Get Rid of Breakfast? It's Been Awesome Since 2009!
Most hotel chains have certain requirements to be affiliated with that chain. One of the Hilton Double Tree Inn requirements was to offer a daily breakfast. Now that it won't be a hotel, breakfast is done.
This is a tough reality, but we'll face it as we do anything. With grit, determination, and breakfast at one of THESE 9 awesome places inside and outside The Med City.
If you're looking for great pancakes, check 'em out!
Top 10 SE Minnesota Restaurants for Pancakes
Everyone knows the big ones, the Perkins, the Denny's, the Canadian Honker, Grandmas...but how 'bout some batter from off the beaten path? Try 'em out and let me know what you think here:
james.rabe@townsquaremedia.com
As always, if you have a comment, complaint, or concern about something I wrote here, please let me know: james.rabe@townsquaremedia.com
More From Sasquatch 107.7 - The Rock of Rochester