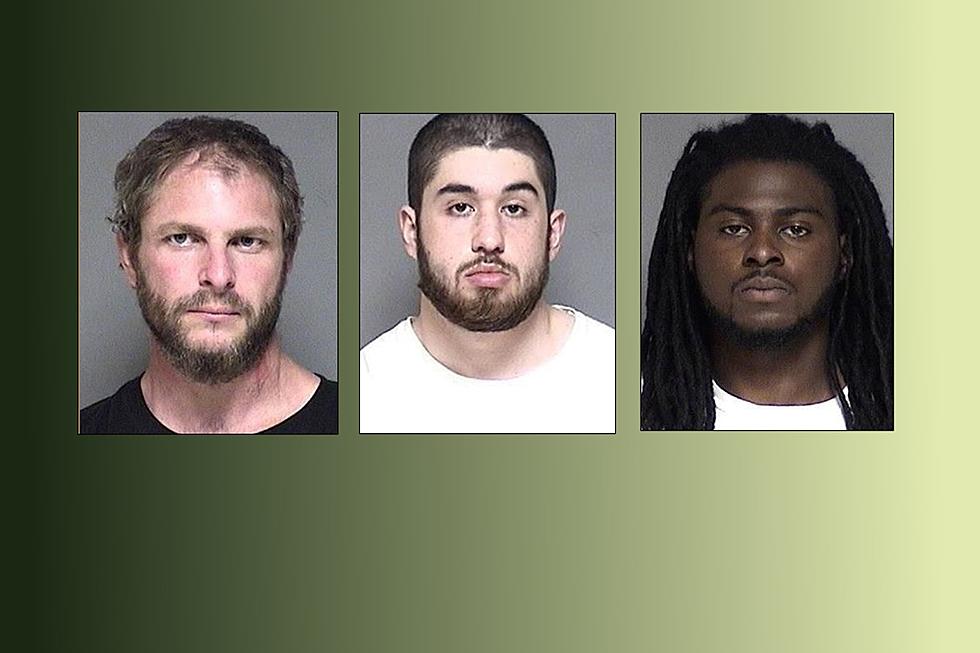 Olmsted County Warrant Wednesday Includes Kidnapping and More
Olmsted County Sheriff's Office
These warrants come from the Olmsted County Sheriff's Office and are warrants selected by the Sheriff's Office. (accurate as of publishing date, June 9, 2021).The photos for the story's article cover are chosen based on alleged acts in the warrant.
Today's warrants include (photo number, name, warrant)…
#1 - Rodney Trayvon Livingston - Wanted on felony kidnapping and solicitation of a juvenile to commit a criminal act.
#4 - Michael Troy Martin - Wanted on felony - probation violation for domestic assault.
#5 - Forest Roman Rys Fitch - Wanted on felony fleeing a peace officer in a motor vehicle, and misdemeanor - 4th Degree DWI Alcohol
FYI: What Is 4th Degree DWI - Alcohol?
4th Degree DWI in Minnesota is a misdemeanor offense. This occurs when there are no aggravating factors – meaning, it is a first-time offense and the alcohol concentration was below .16. (Source)
LOOK: Highlighted Warrants for Goodhue Couny (as of August 25, 2021)
This week, just the
Goodhue County Sheriff's Office
shared warrants. They are selected by each office and do not necessarily represent "most wanted" in either county.
If you see any of these people, do not approach or attempt to apprehend them. Instead, in Olmsted County, during weekdays call 507-328-6830. After 5 PM and on weekends, call 507-328-6800. In Goodhue County, call 651-358-3155.
As always, in an emergency, call 911.
The goal from both offices is to create awareness so these individuals can be found.
This gallery is of individuals wanted as of August 25, 2021. If you are viewing this gallery at any time after that date, the warrants listed could be settled.
Although it's been added to each image, a reminder. If you recognize someone, it's not your job to approach them, try to detain them, or do anything other than call the Olmsted County Sheriff's Office and let them know your info.
If you see any of these individuals during weekdays call the Olmsted County Sheriff's Office at 507-328-6830. If it's after 5 PM and on weekends, call 507-328-6800.
Body Of Missing Minnesota Marine Found Off Coast Of Okinawa
Okinawa, Japan (KROC AM News) - The search for a missing Marine from Minnesota ended tragically Wednesday when his body was recovered off the coast of Okinawa.
Corporal Eric Niss-De Jesus and three other Marines were swimming Sunday when they were caught by a rip current. The other three were able to make it back to shore but the 24-year-old Niss-de Jesus vanished.
Niss de-Jesus had lived in Mountain Lake in the southwest part of the state and graduated from high school in 2015. He then attended the University of Minnesota before enlisting in the Marines.
The US Dept of Defense says de Jesus was a military policeman and K-9 handler based at Camp Kinser, Okinawa. He was recently selected for the enlisted commissioning program.
More info here from his mother's Facebook page:
As always, if you have a comment, complaint, or concern about something I wrote here, please let me know: james.rabe@townsquaremedia.com
Listen to James Rabe Monday, Wednesday, and Friday from 11-Noon on KROC AM 1340 and 96.9 FM and Weekdays with Jessica Williams Weekday from 6 - 10 AM on Y-105 FM
These Are the 20 Safest Cities in Minnesota in 2021
More From Sasquatch 107.7 - The Rock of Rochester