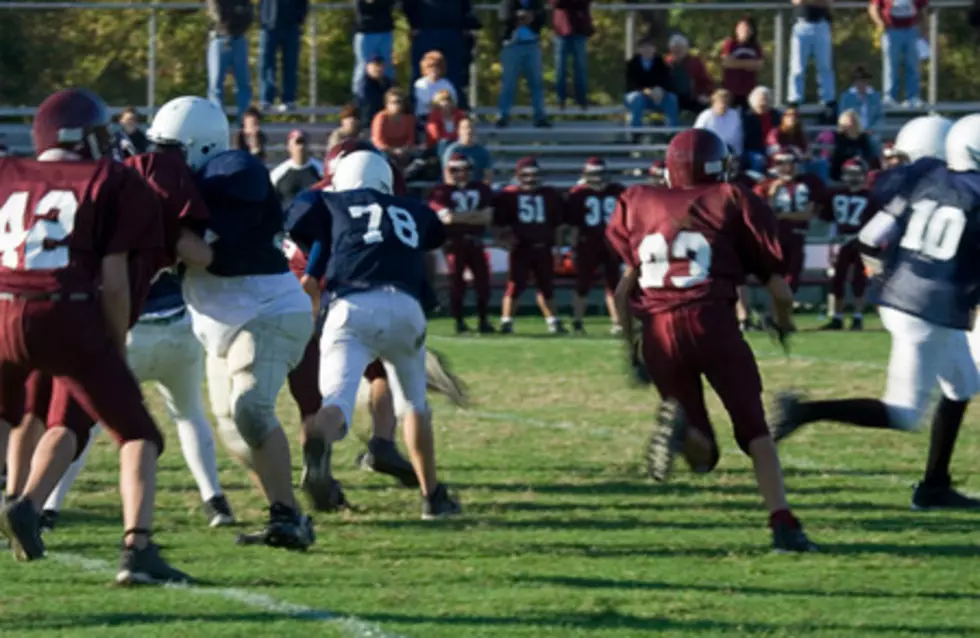 MSHSL Votes To Bring Football Back To Fall
ThinkStock
The Minnesota State High School League board met this morning to discuss the return of some fall sports after they had been moved to the spring in August. Parents and athletes of two sports, volleyball and football, have been vocal about their want to play this fall after seeing other fall sports being about to compete.
The board earlier voted to bring back volleyball to this fall, you can read more about that here. The decision to bring volleyball back to the fall didn't seem to include a postseason, but 14 dual competitions.
The initial discussion surrounding a fall football return was according to MSHSL journalist John Millea "a six-game regular season, followed by a postseason format to be decided." A motion before the MSHSL board included formal practice for football beginning on September 28th according to a tweet from MSHSL journalist John Millea. 

The football season has been proposed to end on November 28th. Earlier in the morning, John Millea tweeted out the results of a school survey sent out in regards to the desire to have football and volleyball played in fall rather than the spring and the results of the survey were overwhelmingly in favor of playing this fall.  
The final decision from the MSHSL board regarding football in the fall was that practice would begin Sept 28 with the first games being on Oct. 9-10. The season would be compromised of six-game regular-season games followed by a two-week postseason, which was not decided on during the meeting.
The board on Monday also approved fall training for CI (cognitively impaired) and PI (physically impaired) adapted soccer teams. Those teams can conduct 8 practice sessions from Sept. 21 to Oct. 23 with no competitions, which would then replace the competitive 2020 adapted soccer season.
Under the current COVID-19 guidelines from the Minnesota Department of Health, no spectators are allowed to attend indoor events in school facilities (gyms, pools, etc.) and outdoor events are limited to 250 total spectators. These guidelines include larger facilities like TCF Bank Stadium, US Bank Stadium, Mariucci Arena, Xcel Energy Center, and the Target Center.
CHECK THIS OUT: Escape Minnesota Without Leaving the State by Visiting these 10 Places
More From Sasquatch 107.7 - The Rock of Rochester