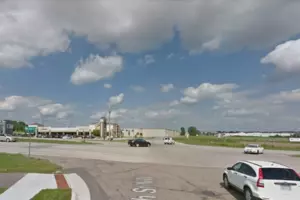 More Traffic Lights on Rochester's West Circle Drive
W Circle Dr at 26th St NW- Google
Rochester, MN (KROC AM News) - The Rochester City Council has taken a major step forward in the eventual development of a comprehensive transportation system.
The council Monday night approved proposals to designate the Mayo West parking lot along 2nd St SW and Graham Park as sites for so-called transit villages. Plans call for the sites to serve as the endpoints for a planned circulator route that would serve the downtown and park-and-ride sites.
The council also approved the installation of new traffic control lights on West Circle Drive. The lights will be installed at the intersection with 26th St NW, between Valleyhigh Dr and 19th St. The project will be paid for by the developer of the commercial property on the east side of West Circle Dr. The city Public Works Dept says a study in 2016 determined traffic signal warrants had been met to justify the new lights.
The schedule calls for the work to be completed by the end of June.
More From Sasquatch 107.7 - The Rock of Rochester