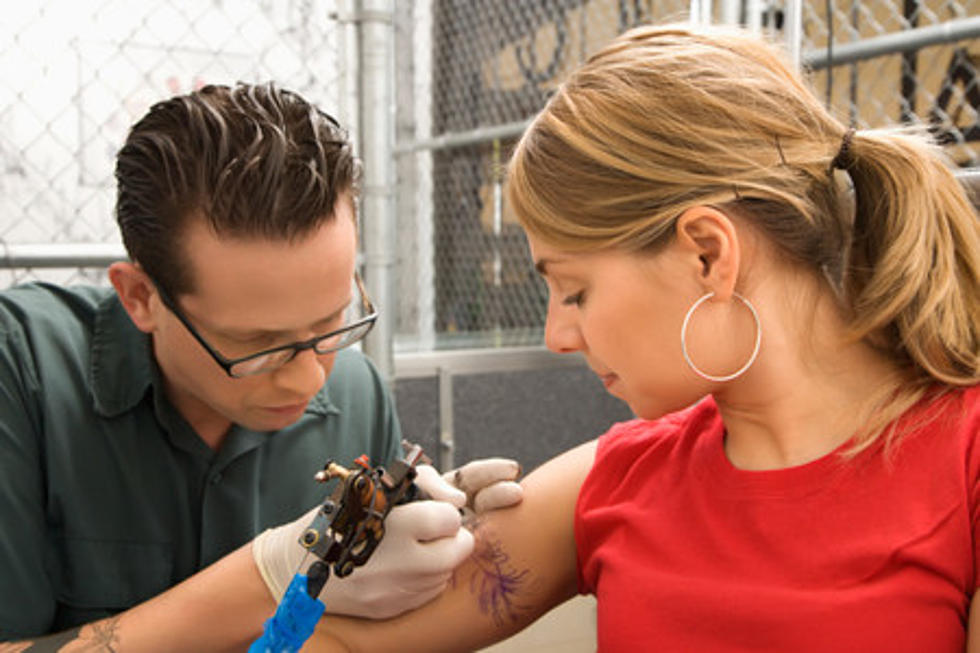 You'll Never Guess Which Tattoo Is Most Popular in Minnesota
Thinkstock
It seems that tattoos are more popular than ever before, but the most popular tattoo among Minnesotans probably isn't one you'd think it is.
Tattoos are more popular than ever
I'm probably the wrong person to write this story, seeing as I don't have ANY tattoos at all. But I've always been curious about what tattoos people get, and the reasons behind why they get them.
So when I saw this survey from the number crunchers over at Zippia, I was intrigued. And, as it turns out, I was more than a little surprised at the results when it comes to finding the most popular tattoo here in the Land of 10,000 Lakes.
Here's how they figured out what's the most popular tattoo
First, a little background. Just how did Zippia determine the most popular tattoo here in Minnesota, and in every other state? Their story said they looked at a full year's worth of Google trends and put together a list of the tattoos that were most searched for in each state, using search proxy as a way to measure tattoo intent.
So, what IS the most popular tattoo in Minnesota?
And here in Minnesota, we like to get tattoos of... cats. That's right, the tattoo Minnesotans get more than any other, according to Zippia, is a cat tattoo! It's also the most popular tattoo in South Dakota, as well. Do we love cats that much here in Minnesota?
The 10 Most Naughty-Sounding Names in MN
I'm not sure that makes a whole lot of sense, but then again, the most popular tattoo in Arizona is one of actor Shia LeBeouf-- and he's not even from that state. Over in my home state of Wisconsin, fox tattoos are most popular (I'd have thought sure it would have been Green Bay Packer tattoos, right?) and in Iowa, it's the pink elephant tattoo that's the most popular.
If you thought those results were weird, check out these popular tattoos
The study also found that political tattoos were popular, as well (though they seem unlikely to age well, don't they?) Michigan gets Biden, Mississippi gets Trump, and Pennsylvania's most popular tattoo was of Bernie Sanders (maybe it was due to those popular mittens he wore to the inauguration in January of 2021....)
Meanwhile, speaking of things that are popular in Minnesota, pets have to be near the top of the list, right? Heck, my wife and I share our home with dogs and three cats. But there are some animals you CAN'T keep as pets-- because having one is against the law in Rochester. Keep scrolling to see what they are!
Listen to Curt St. John in the Morning
Weekdays from 6 to 10 on Quick Country 96.5
Animals You Aren't Allowed to Have as a Pet in Rochester, Minnesota
Below are the animals that we are not allowed to own as pets here in Rochester, Minnesota according to the City of Rochester Code of Ordinances under
Sec. 3-1-4. - Prohibited wild animal
.
More From Sasquatch 107.7 - The Rock of Rochester