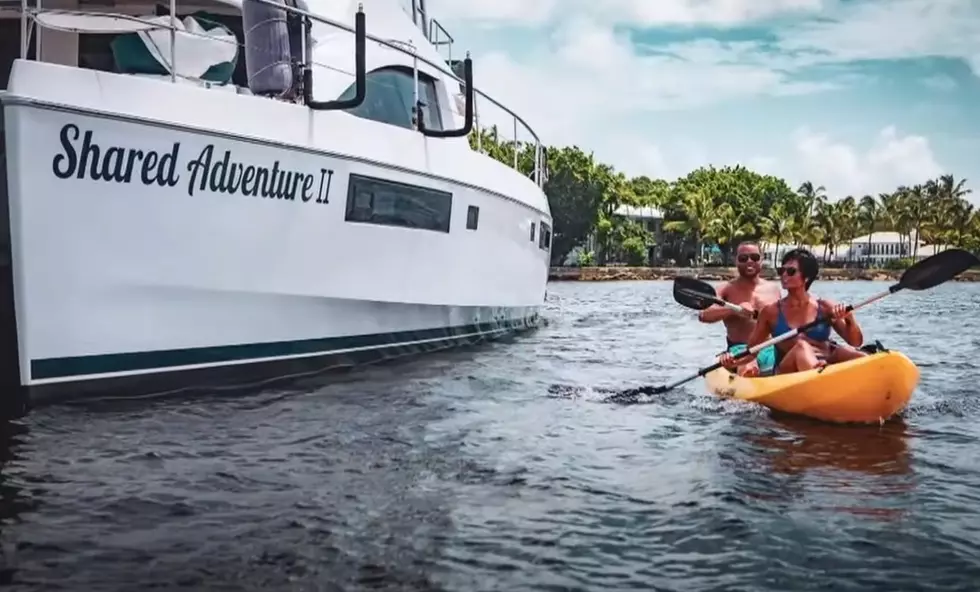 Minnesota Firefighter Saves Man's Life While On Vacation in Florida
YouTube
Enter your number to get our free mobile app
Saving lives is something first responders often do while they're on the job, but one Minnesota firefighter did just that-- all while on vacation down in Florida.
Thanks to our mobile devices that keep us connected 24/7, along with how much many of us have been working from home, it seems like we're pretty much ALWAYS either on the job or on call, doesn't it?
I'm guessing Jamie Smith, who's a captain with the Saint Paul Fire Department, kind of feels like that too. Because even when he was on vacation down in south Florida recently, he jumped in-- literally-- and saved a drowning man's life.
Talk about taking your job home with you! Jamie said it was really a case of being in the right place at the right time. He and his girlfriend had their vacation extended when their flight back to Minnesota was delayed. They took the extra time to head back out on the water in their kayak.
Wow. Impressive! Even more so, the story says, because Jamie noted he's never been a lifeguard and doesn't really consider himself an accomplished swimmer. But he credits his training as a Saint Paul firefighter for giving him the skills to save this man's life. Impressive. All in a day's work for this first responder... even when he's on vacation!
Check out the story from Florida TV station WPLG below. And speaking of TV, keep scrolling to see some incredible photos of the Minnesota home the stars of HGTV's 'Stay or Sell' just put up for sale too...
JUST LISTED: HGTV stars of 'Stay or Sell' are Selling Their Minnesota Home for $1.25 Million
More From Sasquatch 107.7 - The Rock of Rochester