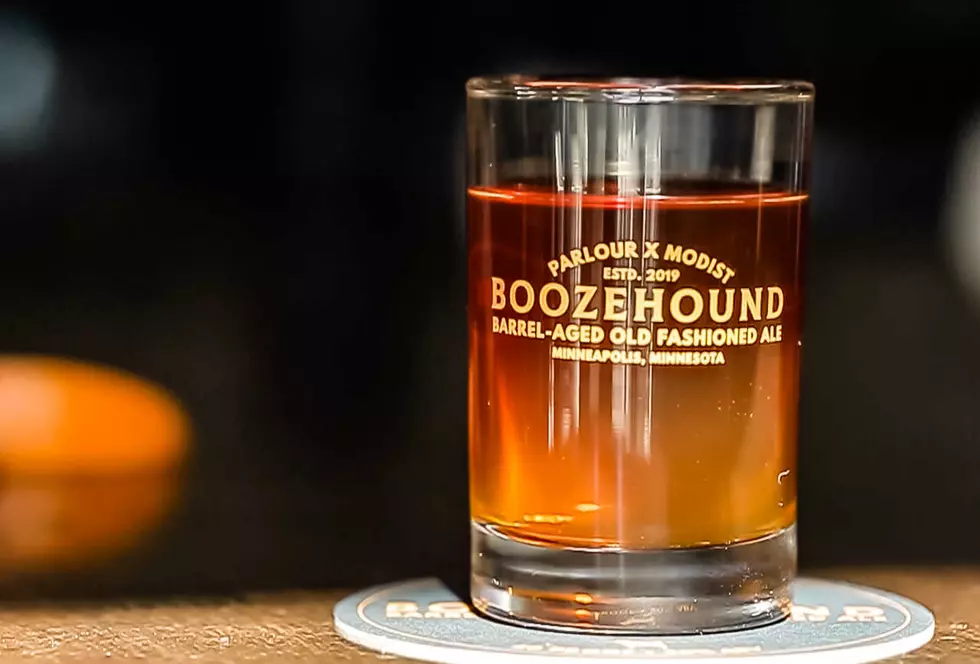 Minnesota Brewery Creates 40-Proof Ale Using Beer & Booze
Courtesy of Modist
When it comes to craft beer, Minnesota definitely has some awesome breweries -Rochester included! And fewer things are better than a cold, local brew on a hot summer day. But if you're also a fan of booze...
Modist Brewing up in Minneapolis just introduced a pretty unique new adult beverage called Boozehound. As the name implies, it is indeed loaded with alcohol as a 40-proof ale. According to Thrillist, the concoction is made from bourbon mash that's brewed and fermented as a beer and aged in bourbon barrels. Boozehound is served as an Old Fashioned, and apparently even tastes like the signature drink. The main difference is that Boozehound is lightly carbonated, so it still has that beer taste to it.
I'm a big fan of the Old Fashioned, so this one looks like a must-have for me. The main downside is that you can only order a 4-ounce pour which costs $12. So while it's a bit on the steeper side, that 40-proof ale still means you're getting some bang for your buck!
More From Sasquatch 107.7 - The Rock of Rochester