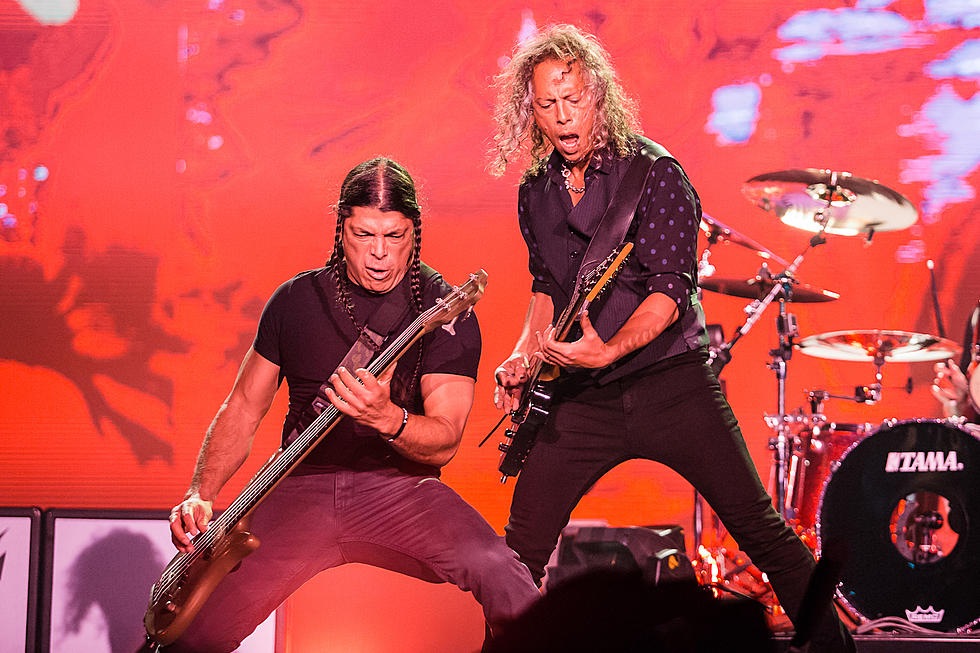 Metallica Members Cover Rammstein at German Concert
Mauricio Santana, Getty Images
This cover came just two days after Rammstein themselves played the exact same stadium (Olympiastadion) so fans who left the July 4 gig wanting more, well, you got it. Hammett emulates the song's iconic opening whistled melody on guitar and it only took a couple notes before the fans realized what was about to go down.
Trujillo, who does his best to grunt his way through the track in German, gets some help from an overeager stadium more than willing to do their share of the work. Showing their appreciation for the "doodle" selection, they scream out their support when the duo wraps up.
It also appears that rain has been following Metallica on the road. At least during this part of the show in Berlin, the weather was nowhere near as bad as the torrential downpour they faced in London. At least they got an epic video from it as they tore through "Master of Puppets."
Watch the "Engel" cover below.
Both Rammstein and Metallica are performing at stadiums across Europe all summer. To see where the German industrialists will be, head here, and check this location to score Metallica tickets.
Every Metallica Song Ranked
More From Sasquatch 107.7 - The Rock of Rochester