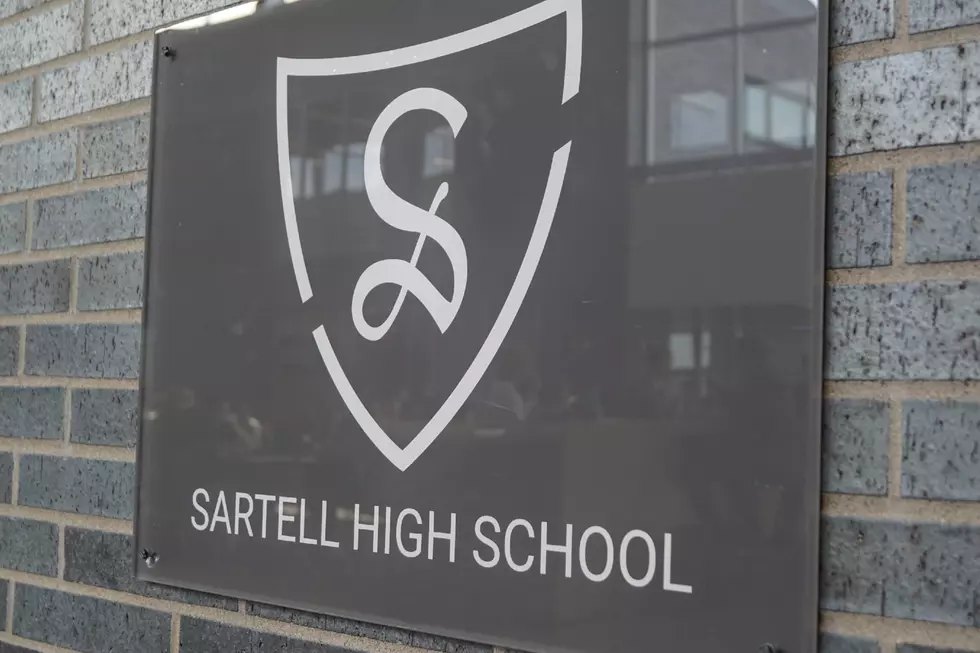 Library Book Causes Controversy in Minnesota High School
(Photo: Alex Svejkovsky, WJON)
SARTELL (WJON News) -- A library book found on the shelves inside Sartell-St. Stephen High School has drawn some controversy.
The book titled 'Him' was brought to the school board's attention during Monday's meeting, after community members raised concerns about the graphic pornography details described within its pages.
I hope these examples serve as a wake up call to many other parents and community members in this district. Let me be the first to ask you again, who, how, when and why.
The high school does not have a traditional library space but instead, a collection of books spread out across the building that students can check out.
During the meeting, Superintendent Jeff Ridlehoover told the board the book is not part of any classroom reading.
From what I understand we had one copy of this book with our collection. It has never been checked out and is currently not in circulation.
The board plans to have at a work session on Wednesday to better address the question raised by parents as to how this book ended up in the school.
WJON News has reached out to the Sartell-St. Stephen School District for further comment regarding this topic.
Top 20 Minnesota Breweries From All Over the State
Top breweries in the Minnesota ranked according to Brewery Stars with representation from all over the state
More From Sasquatch 107.7 - The Rock of Rochester