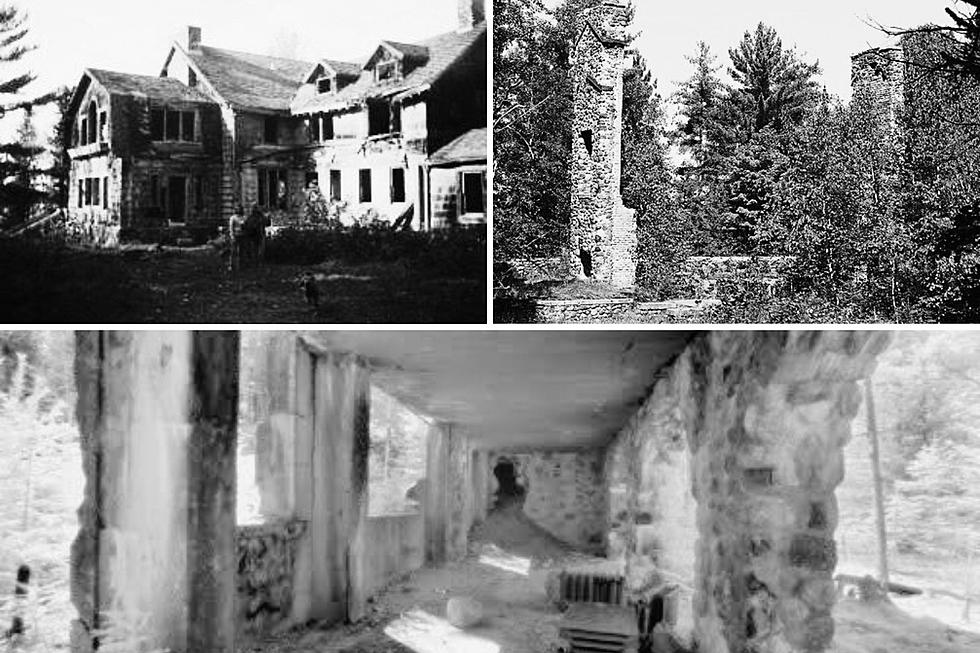 Are You Brave Enough to Buy One of Wisconsin's Most Haunted Places?
Summerwind Mansion via Facebook, Canva
Wisconsin's infamous Summerwind Mansion may lay in ruins today, but it's still considered one of the top 10 most haunted places in the entire United States.
The History of Wisconsin's Summerwind Mansion
People say Summerwind Mansion in Land O' Lakes, Wisconsin has been haunted since the day it was built in 1916, and it is often featured in paranormal shows, books, and investigations.
The spooky history of Summerwind Mansion is long, and one of the most notorious stories about Summerwind involves the property's original owner, U.S. Secretary of Commerce Robert Patterson Lamont.
According to Wisconsin Frights;
Lamont once took aim and fired at a ghost he encountered in the house, leaving permanent bullet holes in the wood.

The bullet holes were said to have still been visible in the wall right up until Summerwind's destruction in 1988.
So is shooting at ghosts the only sad story Summerwind Mansion had to tell? Oh heck no!
After Robert Patterson Lamont passed away, the mansion was owned by several different people, laid vacant for a while, and even drove one family that lived there certifiably mad.
Some of the spooky things that people have seen and experienced at Summerwind Mansion include;
A vanishing corpse in a closet
Mysterious voices coming from empty rooms
Doors and windows opening or closing on their own
Several sightings of a ghostly woman
A ghost named Jonathan Carver desperately searching for a land deed hidden in the foundation
Today, only the ruins of Summerwind Mansion remain, and guess what? They're all for sale!
Buy the Haunted Grounds of Wisconsin's Summerwind Mansion
While the walls and rooms of Summerwind Mansion may be long gone, the ghosts and spirits that possessed it are most definitely not, and you could own them all!
Today I stumbled upon a post in the Strange Wisconsin Facebook group that mentioned the Summerwind property is for sale, although I couldn't find an official real estate listing to prove it.
What I did find was the chance to go on a paranormal tour of the Summerwind grounds this July before it officially sells.
The dates for the Summerwind Ghost Investigations are July 14,15, and 16, 2023, and are available at either 6:30 p.m. or 2 a.m. on all three days. Get more information or buy your tickets now by clicking here.
The Ghost Hunting Game is High at These 12 Places in Wisconsin
10 Illinois Ghost Tours That Guarantee To Scare Your Pants Off