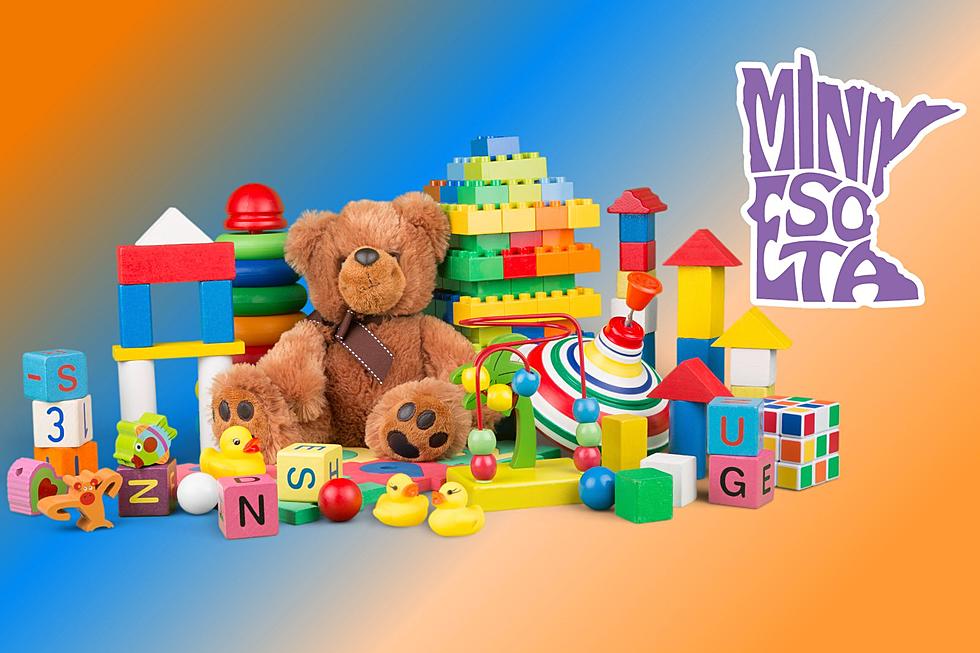 Popular Toy Now in Hall of Fame Was Invented Here in Minnesota
Canva
It's a familiar toy that you and your kids probably played with, it was just inducted into the National Toy Hall of Fame, but did you know it was invented here in Minnesota?
The National Toy Hall of Fame is located in Rochester, New York. Its class of 2023 was just introduced, which features a popular toy that was invented right here in the Land of 10,000 Lakes. If you're not familiar, the National Toy Hall of Fame 'recognizes toys that have inspired creative play and enjoyed popularity over a sustained period,' their website says.
Each year, the site continues, the National Toy HOF 'inducts new honorees and showcases both new and historic versions of classic toys beloved by generations.' And the most recent class of inductees includes baseball cards, Cabbage Patch Kids, Fisher Price Corn-Popper, and NERF. Can you guess which one of those classic toys was first invented here in the Bold North?
If you said NERF, you're right. (And by the way, do you know what NERF stands for? According to The Fact Site, it's short for Non-Expanding Recreational Foam! Who knew?)
And, yes, the classic NERF toys were born right here in the Gopher State, by a former member of the Minnesota Vikings, Fred Cox. ESPN has more details:
In 1972, while still playing for the Vikings, Cox came up with the idea of a soft football to prevent leg injuries to kids. He and partner John Mattox, a local entrepreneur, took a mold of a full-sized football and injected it with soft foam rubber material. The result was the NERF football.
Cox and Mattox then took their revolutionary NERF football sample to toy manufacturer Parker Brothers which had produced the earlier round NERF balls, ESPN said, and they loved it. The rest is toy history, with the NERF football going on to become one of the most popular toys out there.
The Smithsonian Magazine says annual sales of the NERF football peaked at 8 million in 1979, though the toy continues to be a big seller even today. And to think, it all started right here in Minnesota!
Of course, in addition to the NERF football, Minnesota is also known for inventing many other common things we use every day. Keep scrolling to check out what else got its start here in the North Star State!
Listen to Curt St. John in the Morning
Weekdays from 6 to 10 a.m. on Quick Country 96.5
Top-10 Odd Minnesota Inventions
More From Sasquatch 107.7 - The Rock of Rochester