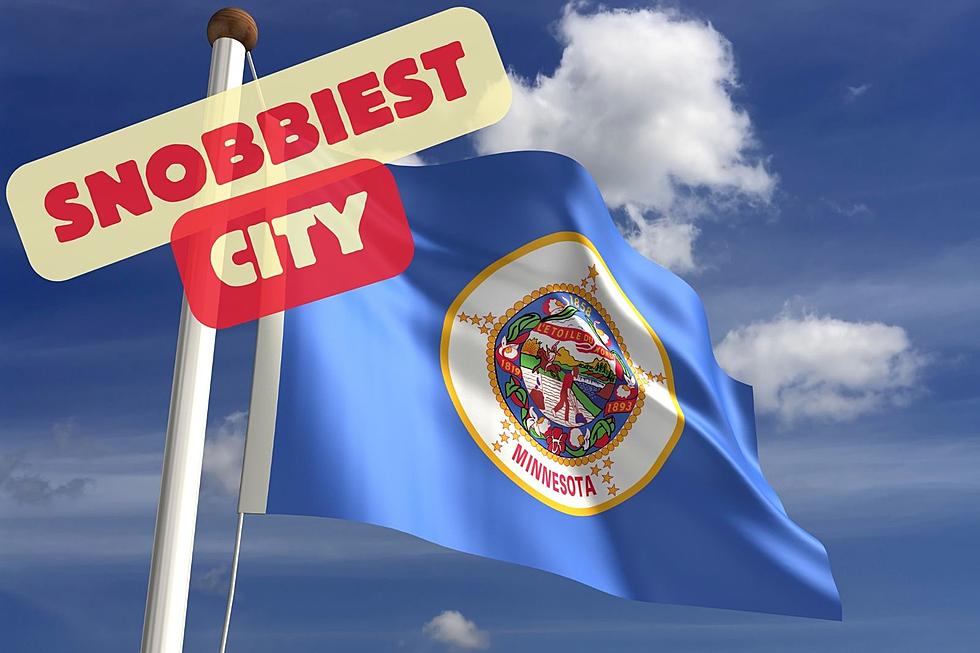 One Popular Minnesota City Just Made 'Snobbiest Cities In U.S.' List
Canva
A new national list of the Snobbiest Cities in the U.S. has been compiled, and one Minnesota city just made the list.
There are lots of lists floating around these days. Some, like the Best Places To Live in the U.S., are a list on which you'd like your city to be included. While others, like THIS new list, are some of which you might wish your city was skipped.
According to Dictionary.com, 'snobby' is an adjective which is defined as:
condescending, patronizing, or socially exclusive; snobbish.
Words like stuck up, arrogant, or pretentious also come to mind when you think of snobby, right? Well, a new survey by The Happiness Function just ranked the places where you'll find ALL of those things in excess.
Their new list of 14 Snobbiest Cities in the U.S. was just unveiled and it contains one popular city here in the Land of 10,000 Lakes. Before we reveal which Minnesota city is truly one of the snobbiest around, you might be wondering just how they came up with these rankings.
According to The Happiness Function, this list of the 14 Snobbiest U.S. Cities was compiled by popular vote: According to one online forum, these are the 14 most snobby places in America as voted by its citizens.
So, without further ado, the Minnesota city that's included as one of the 14 Snobbiest Cities is...
That's right, the popular Twin Cities suburb located in the south metro along I-494 came in ranked #7 on the list, between Scottsdale, Arizona at #6 and Cobb County, Georgia at #8.
Here's what the survey had to say about the Edina:
Edina is considered one of the higher-income cities within the Twin Cities region. Over the years, Edina has gained a reputation for being condescending towards people outside the city. Its residents are called cake eaters, after the "Let them eat cake" quote attributed to Marie Antoinette.
Here's the entire 2023 list of the 14 Snobbiest Cities in the U.S.
14) Ann Arbor, Michigan
13) Saratoga Spring, New York
12) The Philadelphia Main Line, Pennsylvania
11) Atherton, California
10) North Shore, Chicago
9) Newport, Rhode Island
8) Cobb County, Georgia
7) Edina, Minnesota
6) Scottsdale, Arizona
5) Georgetown, Washington D.C.
4) Rancho Palos Verdes, California
3) Montecito, California
2)Tenafly, New Jersey
1) Greenwich, Connecticut
Listen to Curt St. John in the Morning
Weekdays from 6 to 10 a.m. on Quick Country 96.5
Minnesota's Highest-Paid Pro Athletes in 2023
Minnesota is home to many different professional sports teams, like the Twins, Timberwolves, Wild, Vikings, Loons, Lynx and more. Here are the pro athletes who are making the most money in 2023.
Gallery Credit: Curt St. John