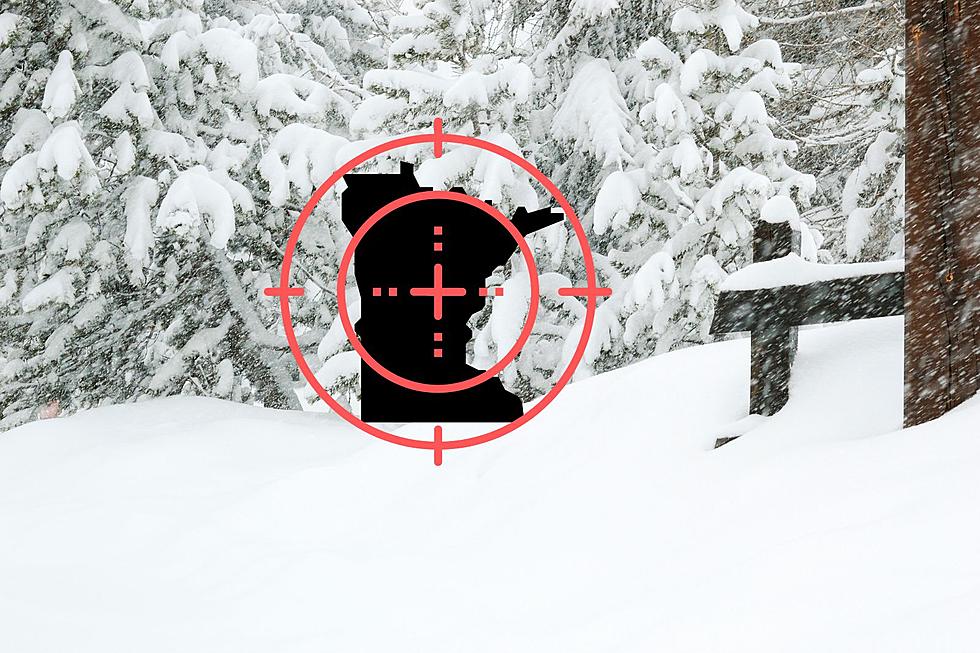 Another Winter Storm Just Put Minnesota In Its Bullseye
Canva
Don't look now but forecasters are watching a potential winter storm that could have us breaking out the shovels again later this week in Minnesota.
As we all know living here in the Land of 10,000 Still-Ice-And-Snow-Covered Lakes just because it's March-- the month where spring officially starts-- doesn't also mean that we can't get a few more snowstorms, right?
Heck, the old Minnesota bit about there always being a snowstorm during any of the high school sports tournaments in March is probably even more popular than Minnesotans rehashing the Halloween Blizzard of 1991.
But, yes, Virginia, weather forecasters ARE watching a potential storm that has put Minnesota directly in its bullseye and could deliver "over 6+" inches of the white stuff again later this week.
Specifically, forecasters are keeping their eye on a developing storm that will likely head our way during the day Thursday (3/9), and could drop some fairly decent amounts of snow on much of southeast Minnesota by Friday (3/10).
According to the longer-term forecast from the Weather Channel, we could see snow start midday Thursday, and pick up in intensity through the night. It says 3 to 5 inches is possible during the day Thursday with another 3 to 5 inches overnight Thursday into Friday.
If that forecast is accurate-- and if my math is correct- that would mean we could be shoveling out from another 6 to 11 inches Friday morning. Can I speak to the manager, please?
Meanwhile, MPR Chief Meteorologist Paul Huttner confirms the possibility of a bigger winter storm heading to our neck of the woods Thursday, as well, noting that "the models still differ on total amounts and placement of the heaviest snowfall but the general consensus among several models is a big snow for southern Minnesota."
Listen to Curt St. John in the Morning
Weekdays from 6 to 10 a.m. on Quick Country 96.5
Top 10 Items People in Minnesota Stock Up On When They Hear "Storm"
I am pretty sure that as soon as the word "storm" shows up in the forecast, people in Minnesota, Iowa, Illinois, and Wisconsin are just trained to hop in their cars and go to the store. Stocking up on supplies becomes our #1 priority and we shop like we have absolutely nothing in our house to eat. So, we will up our carts with all "the things" and hope we grabbed enough to make it through the storm.
FYI - we will make it through the storm, and some of us will do that with Double Stuffed Oreos. Some of us will not...because the store shelf was empty by the time we got there.
Below are a few of the top items that we grab at the last minute before the storm hits.