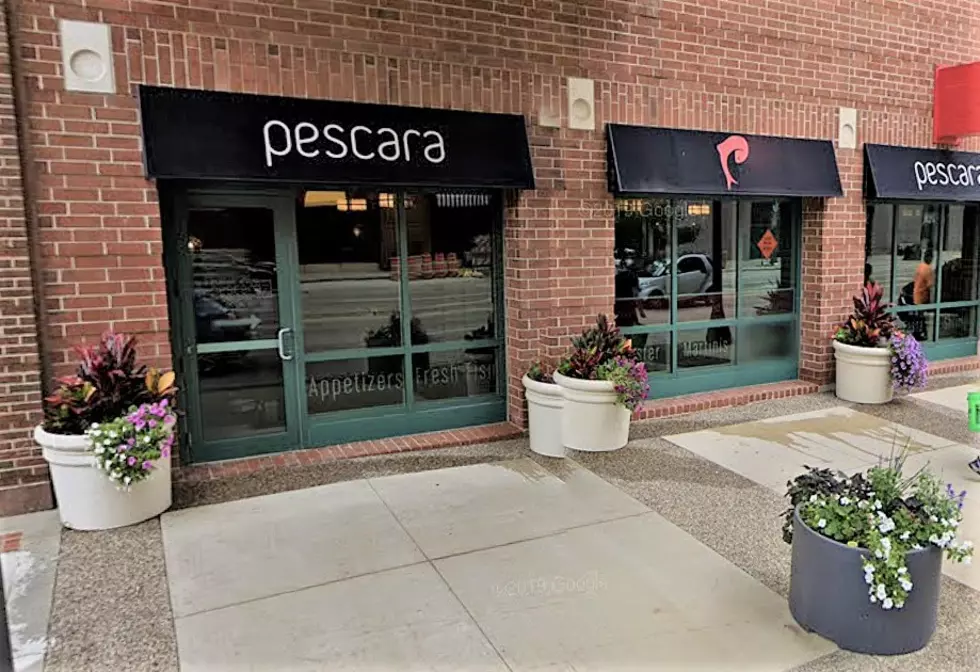 Rochester's Fine Dining Scene Takes a Hit as Pescara Announces Closing Date
Google
Every couple has their go-to restaurant. Pescara in downtown Rochester, Minnesota was ours. I took my wife the night I asked her to marry me and ever since we've dined at the downtown restaurant to celebrate all of our special occasions. I'm disappointed to hear they are closing but not really surprised.
Pescara, part of the Nova Restaurant Group which also operates Chester's Kitchen and Bar and Terza, announced that it is closing its doors for good.
If you love fresh seafood you should make an effort to eat there one last time before they close. Get dressed up and go on a date. You'll be treated like royalty and your meal will be delicious.
The restaurant announced its decision to close today. You can read the Facebook post they shared below.
Pescara in Downtown Rochester To Close For Good
Pescara is located in what used to be the Doubletree Hotel in downtown Rochester.
Last October, a $7+ million renovation was announced that would close the hotel and turn the 200 rooms into space for 400 students.
Around that same time, Pescara announced that they would no longer be serving breakfast or brunch on the weekends.
That's when I knew one of my favorite restaurant's days were numbered
A hotel restaurant needs hotel guests to stay in business.
No doubt, the transition of the Double Tree Hotel to student housing has changed the landscape of downtown.
Pescara Announces Closing Date
The restaurant shared the sad news on its Facebook page earlier today and invited people to stop by one last time this week to enjoy one of their favorite Pescara dishes:
"We would like to take this opportunity to thank all of our current and former staff members who helped make Pescara an elite dining experience. Please join us this week for all your Pescara favorites."
There is a tiny silver lining in their social media post.
Some of the "classic Pescara dishes" will be served at Terza and Chester's Kitchen and Bar going forward.
Pecara's last day will be Sunday, April 23rd. Read the full statement below.
List of Rochester Businesses That Closed in 2022
Saying goodbye is never easy, and in Minnesota, it takes us a few hours to actually get out the door when we are visiting friends. Sadly, a few businesses in Rochester, Minnesota had their own goodbye in 2022 - some in more of a Minnesota style with a note and a few weeks or days to have closure, while others just seemed to disappear in the night forever.