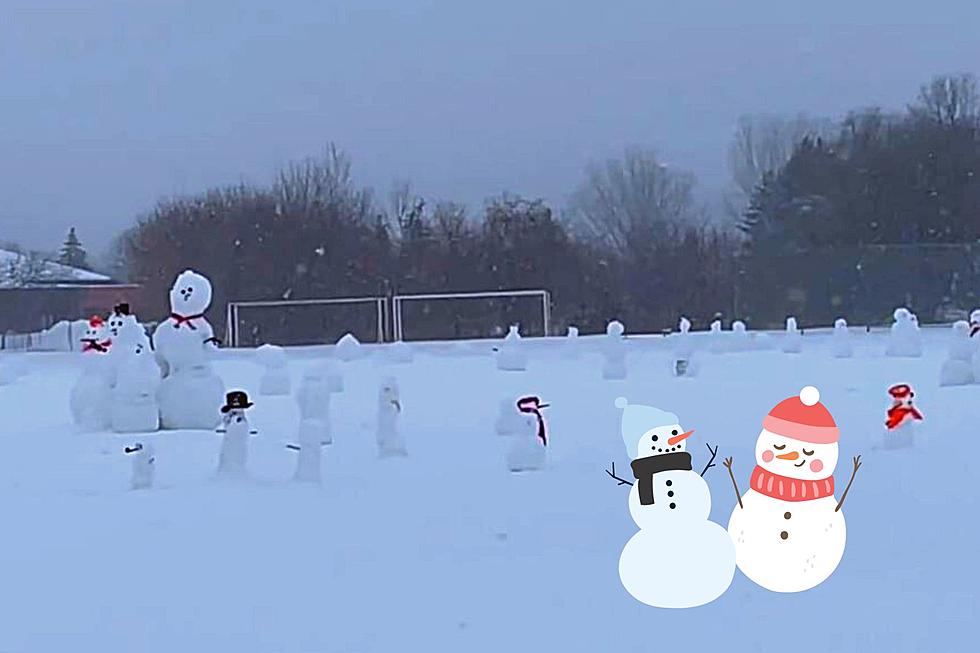 Minnesota Schoolyard was Taken Over by 50+ Snowmen
Patrick Johnson via Facebook
The first day of spring is coming up next Monday, so the last thing we want to think about is snow, but we still have plenty of that across Minnesota. And in the Twin Cities area, they have pretty tall walls of snow. After the recent system that same through and dumped more snow, someone (or multiple someones) decided to make the most of it.
I'd love for the snow to melt just a bit faster. I'm ready for spring to be here! I want to be able to go outside without a jacket on. I'm excited for the warm summer days. But sadly the snow will be around for at least a bit longer.
Maybe we should be taking a page out of this person's book and try to look at the bright side of things, to look for the positive. After the latest dump of snow came through the Twin Cities area, someone stopped by their local elementary school, Northview Elementary School in Eagan, and made the most of the fresh snow by building 50+ snowmen in the schoolyard!
It's such a positive spin on this winter that seems to have no end. I have no idea who built all of these snowmen. Maybe a family went out together set on building as many snowmen as they could. Or maybe a teacher decided to take their class out to build a bunch of snowmen. Whoever did this, it's putting smiles on many faces, so good work!
24 Things Minnesotans Have to Explain to Out-of-Towners
We Minnesotans can really baffle out-of-towners from what we eat to what we say to how we survive winters. Here are some things we have to explain to people from other parts of the country.