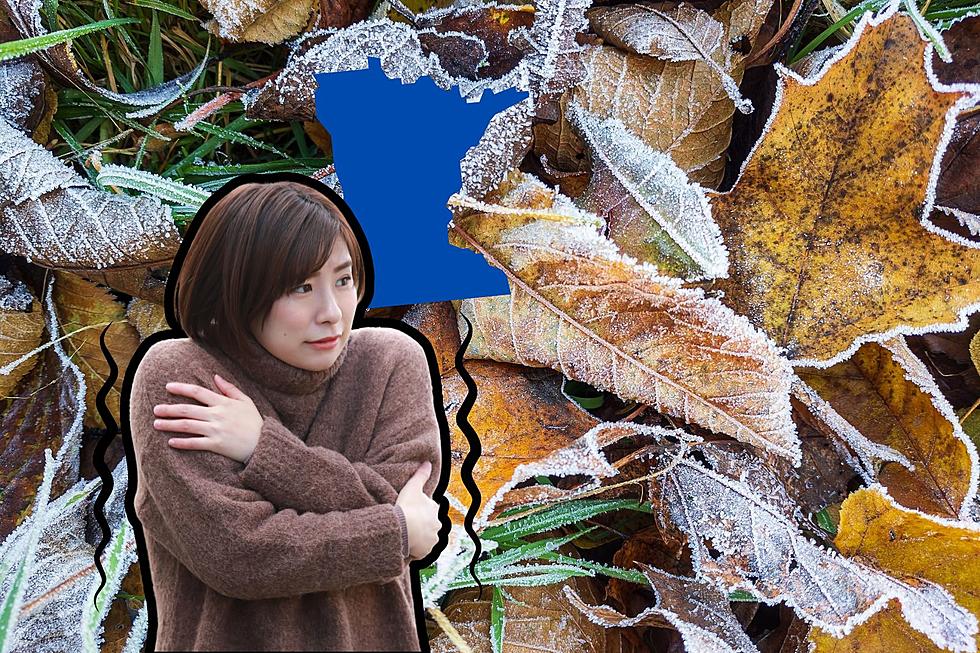 BRR: First Frost Advisory Issued for Tomorrow Morning in Parts of Minnesota
Lukasz Szmigiel, Unsplash / Canva
While I'm enjoying the fall-like weather we've been having, I'm not ready for frost advisories just yet. But the first frost advisory of the season has been issued for parts of Minnesota for tomorrow, Wednesday, morning.
The crisper air and cooler temperatures I'm ok with. In my perfect world, it would just be a little warmer. Or at least the sun needs to be out. But, like I said, I'm definitely not ready to wake up in the morning to frost on the grass.
When is the First Frost in Minnesota?
Is this early for the first frost advisory in Minnesota? It all depends on where you are in the state but no, it's not too early. Based on data from the Minnesota DNR the first frost could happen any time in September, really. Of course, the further north you are the more likely that will happen.
First Frost Advisory of the Season in Minnesota
Only parts of Minnesota will see this frost advisory for Wednesday morning. Those areas are in northeast Minnesota. So Duluth, Brainerd, Grand Marais, Ely, Hinckley, and all of the towns in between... look out.
Seeing temperatures in the 30s makes me really sad. 37 in International Falls, 39 in Duluth, 33 over in Hayward, WI. No thank you.
Crazy Ways Nature Predicts a Harsh Winter
Could we be looking at a harsh winter ahead of us? We've got the prediction from the Old Farmer's Almanac but nature also has its crazy ways to let us know if it's going to be a tough one this winter. Like how ants are moving. Seriously!
13 Crazy Ways Nature Predicts a Harsh Winter in Minnesota
Nature is pretty amazing and can do some strange stuff that sometimes we don't totally understand. Some of those crazy things are ways that nature can predict there will be a harsh winter for Minnesota, Iowa, and Wisconsin. These are according to the
Farmer's Alamanac
.
More From Sasquatch 107.7 - The Rock of Rochester