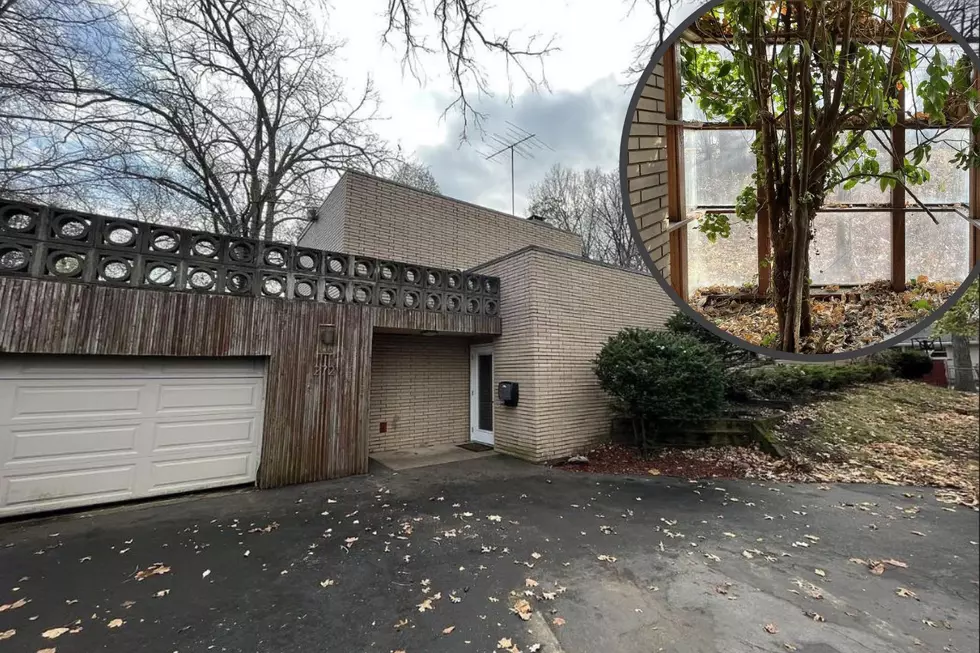 A Tree is Growing in the Middle of this Beautifully Unique Wisconsin Home
Bloom Realty Group, Realty Executives Integrity Cedarburg
I'm at a loss for words to describe this home. I love it, it scares me, I think it's beautiful, unique, a big fixer-upper. I feel like there's not one appropriate word or phrase that describes this house that's for sale in Wisconsin.
I would seriously love to own this home because of its uniqueness but it would also freak me out because of the work that needs to be put into it. There's also a freaking tree inside the house!
A Tree is Growing in the Middle of this Beautifully Unique Wisconsin Home
A home for sale in Racine, WI is incredibly unique, it would be a fun house to work on, and there's also a treeing growing on the inside.
Minnesota Grain Bins Turned into Luxury Suites Where You Can Spend the Night
If you're looking for a unique but luxurious place the spend the night check out these awesome suites on Airbnb in Alexandria, Minnesota.
More From Sasquatch 107.7 - The Rock of Rochester