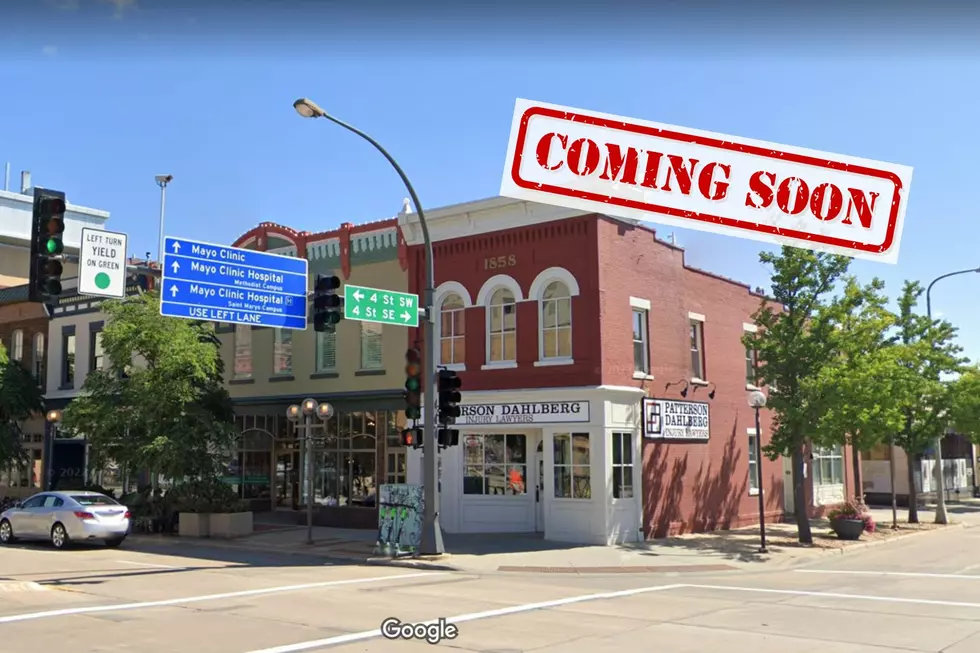 New Restaurant Opening Soon in Downtown Rochester
Google
I know there has been a lot of talk lately about businesses leaving downtown Rochester, Minnesota.  About a month ago, Newt's and Hefe Rojo closed for good.  Throughout the pandemic, it seemed like businesses along 1st Ave. were closing at an unbelievable pace.  But today, I've got a bit of good news instead!  A new restaurant is opening in downtown Rochester!
New Restaurant, Marrow, Opening Soon in Downtown Rochester, Minnesota
One of my favorite buildings on Broadway is the gorgeous, red structure at 332 Broadway Ave. S. in Rochester.  I drive by it every day on my way to work and just love the color and how it brings a bit of history to our modern city.
About a month ago, I heard that a new restaurant was going to be opening in this amazing space thanks to a Facebook post by Bucky Beeman.
The new restaurant is going to be called "Marrow" and according to their Facebook info, they will be featuring a "seasonal, ingredient-driven menu - utilizing French technique, with a touch of humor and fun".
When is Marrow Opening in Rochester, Minnesota?
I don't know the specific date when Marrow is planning on serving its first meal to customers.  But according to their latest Facebook post, their plan is to open at some point in 2023.
Hey downtown Rochester! We can't wait to be your neighbor! #2023 - Marrow Facebook page

 
When I find out the official opening date, I'll have that update for you over on my Facebook page - Jessica On The Radio.  Give it a follow so you don't miss the news!
And Marrow, congrats!!!!  Obviously, since you are opening in one of my favorite buildings, I will definitely be coming in to enjoy your food at some point after you open.
Unexpected Closing Announced for Popular Holiday Event in Southeast Minnesota
I've been trying to plan a few fun things for our family when all of my kids are going to be home and one of our favorite things to do is drive through the light display at Lights at Bluff Valley.  I know we don't have snow yet (which I am fine with!) but I wondered if they had their opening date listed yet.  I was browsing through a bunch of websites and Facebook pages and was shocked when I saw "Closed Permanently" posted.  See the full story here.
VOTES ARE IN: Top 5 Places to Grab a Taco in Rochester
Are you craving a taco?
I put the question up on
my Facebook page
, counted all of the votes and read through all of the messages people left on Facebook, Instagram, and in my inbox and the Top 5 Places to grab a taco in Rochester are...
More From Sasquatch 107.7 - The Rock of Rochester