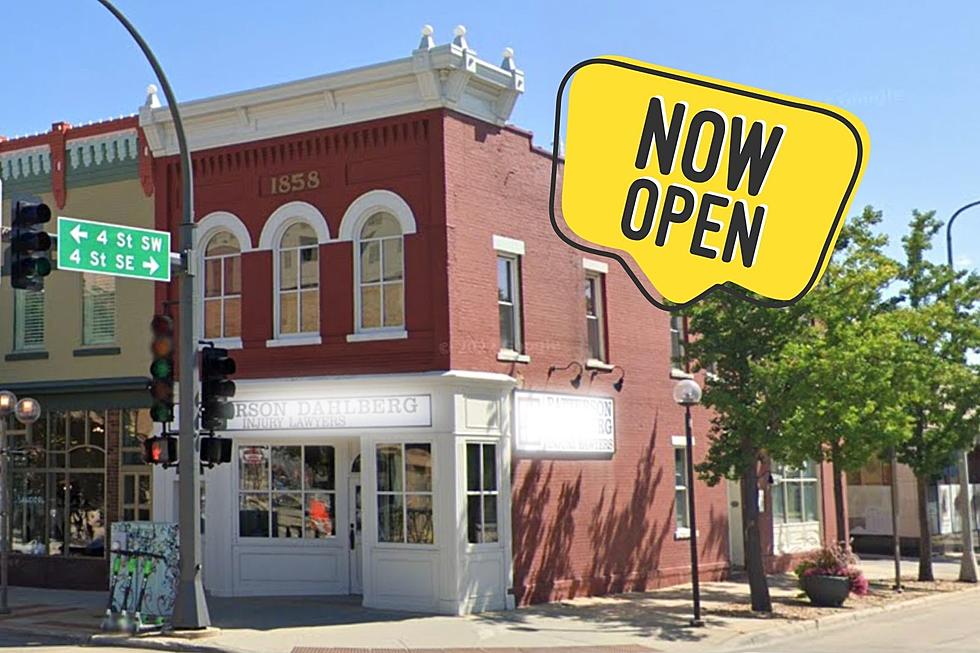 New Restaurant, Marrow, is Officially Open in Rochester, Minnesota
Google/Canva
I know there is a ton of discussions happening right now about the downtown area in Rochester, Minnesota.  Several businesses have been struggling and we've actually seen many close forever, including the downtown Newt's location.  In the midst of all of the challenges, we are seeing new businesses pop up, including a new fancy dining spot in the heart of downtown.
New Restaurant, Marrow, is Officially Open in Rochester, Minnesota
Back in November, I shared the exciting news about a new restaurant opening in one of my favorite buildings in Rochester.  The Townsquare Media buildings are located downtown and I have the privilege of driving by my favorite building every, single day.  It sits at 332 Broadway Ave. S. and is a gorgeous, red building on a corner.  I'm not sure if it is the color, the architecture, or just the mix of both but I love this building.  If you've ever wanted to check out the inside, you can now.  According to the website for Marrow, the new restaurant is officially open!
What Type of Food Does Rochester's Newest Restaurant, Marrow, Serve?
I've had a few people sending me messages and asking about the new place.  Actually, quite a few of you showed some enthusiasm for a new spot to grab a bit to eat.  #LoveYourMessages!
Owners of Marrow, Jeff and Sarah Schwenker, have been showing a few teasers of their food creations over on their Facebook page.  I'll be honest, the menu appears to be past my Kraft mac & cheese palate, but the food looks almost too good to even eat.  As far as a description of their menu, below is what they have stated on social media:
Seasonal, ingredient-driven menu - utilizing classic French technique, with a touch of humor and fun" for their new restaurant.  - Marrow Facebook page
What I Ordered At One of Rochester's Newest Restaurants, The Well Dining
I had a work meeting a few weeks ago and had the privilege of eating at one of Rochester's newer restaurants, The Well Dining.  If you haven't had a chance to check out the restaurant in the old Dooley's spot, you need to go just to see what it looks like now.  When it comes to interiors of buildings, Dooley's was one of my favs in Rochester.  I didn't go there very often because the staff was extremely rude to me in various situations (obnoxiously rude, actually) but I absolutely loved the inside of this spot.
As I enjoyed my grilled cheese...which is way more than just a "grilled cheese"...I fell in love with this familiar spot all over again.  My favorite spot at The Well Dining is the green, curved line on the wall.  I LOVE it!  If you haven't had a chance to check it out yet, I've got a few photos of the place here if you want to get a sneak peek now.
READ MORE:  See Photos of The Well Dining in Rochester, Minnesota
BTW...my server was fantastic.  Thank you for being kind! 👏
Top 13 Coffee Shops in Rochester, Minnesota
Looking for a great place in Rochester, Minnesota that is serving up some fantastic coffee? According to Yelp, here are the top 13 spots that were picked as the favorites.