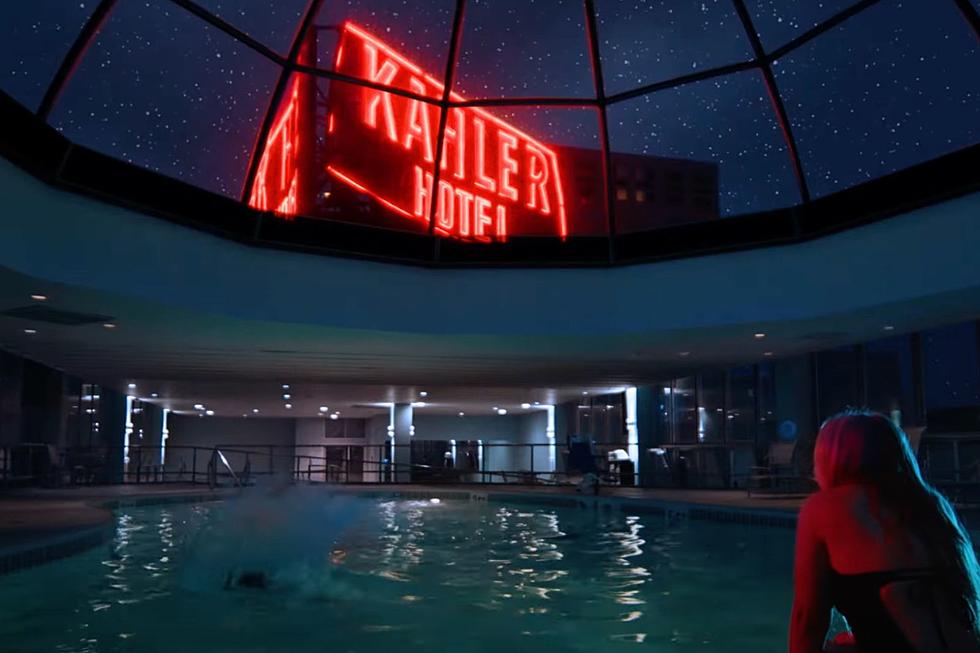 New Explore Minnesota Commercial Features 4 Rochester Locations
YouTube
I had to do a double-take the other day when I saw a video about Minnesota and all the amazing ways we can explore it.  Basically, it was a commercial for the land of 10,000 lakes.  We know our lakes are awesome and the Northern shoreline is breathtaking but I did a double-take because front and center in the video were a few popular spots in Southeast Minnesota.
Four Popular Spots in Rochester, Minnesota Featured in Latest Minnesota Commerical
I had a proud mom moment this morning as I saw, front and center, my town featured not just once, but 4 times in a commercial showcasing Minnesota.  Yes, Rochester gets some of the "favorite child" type of recognition in the state because of Mayo Clinic but there is a lot more going on in this area than just scrubs and great medical care.  In fact, the latest commercial made by Explore Minnesota is showing off some of those "other" parts of the Rochester community.
It's really cool because not just one but FOUR spots in Rochester are front and center in the latest Explore Minnesota commercial including the following:
ThaiPop at 4 3rd Street SW in Rochester (Get directions here)
One of Rochester's newer downtown restaurants that features an amazing patio, delicious Thai food, and specialty cocktails that many in the Med City seem to love.
READ MORE:  Win a Free Gift Certificate to Thai Pop with the FACT -or CRAP contest on Y-105FM!!!
Kahler Grand Hotel at 20 2nd Ave. SW in Rochester (Get directions here)
This historic hotel was built in 1921 and was established as an upscale hotel but also had floors for Mayo Clinic Hospital.  According to their website, The Kahler Grand Hotel has a proud legacy and "is all about making every guest experience memorable".  They have been hosts to many dignitaries including several United States Presidents.
READ MORE:  12 Celebrities That Received Care At Mayo Clinic in Rochester, Minnesota
Threshold Arts at 311 Broadway Ave. South in Rochester (Get Directions Here) and at the Historic Chateau Theater located at 15 1st Ave. SW in Rochester
This is a community arts organization that has a storefront with items from 70 featured artists, and help make connections in the community for artists to showcase their talent and provide vibrant spaces.  Read more about their vision and ways to collaborate on the Threshold Arts website here.
Peace Plaza in Downtown Rochester (Get Directions Here)
Home of Social-ICE, where some of Thursdays Downtown happens, free fitness classes, and surrounded by great hotels, shops, and restaurants, the Peace Plaza is what some call the "Heart of the City".
Watch The New Explore Minnesota Commercial Featuring 4 Rochester Locations (VIDEO)
If you haven't had a chance to watch the video yet, just click on it below.  Pay attention and see if you can catch all of the featured Rochester spots.
What other parts of Rochester do you think the commercial should have featured?
Personally, I think it would have been amazing if one of our local breweries was featured.  We have quite a few and they are all so unique - from the penny tables at Forager to the fun food trucks and outdoor games that are available at several of the other spots.
Let's pretend WE are doing a commercial.  What should that backdrop be?  Holly told us on Facebook it should be Snappy Stop.  What do you think?  Let us know below or on our Facebook page here.
It's a Minnesota Bucket List! 50 Things You Must Do and See in Minnesota
The land of 10,000 lakes has so many amazing places to visit and explore! Scroll through this Minnesota Bucket List of 50 places and things to do and see how many you've crossed off the list.