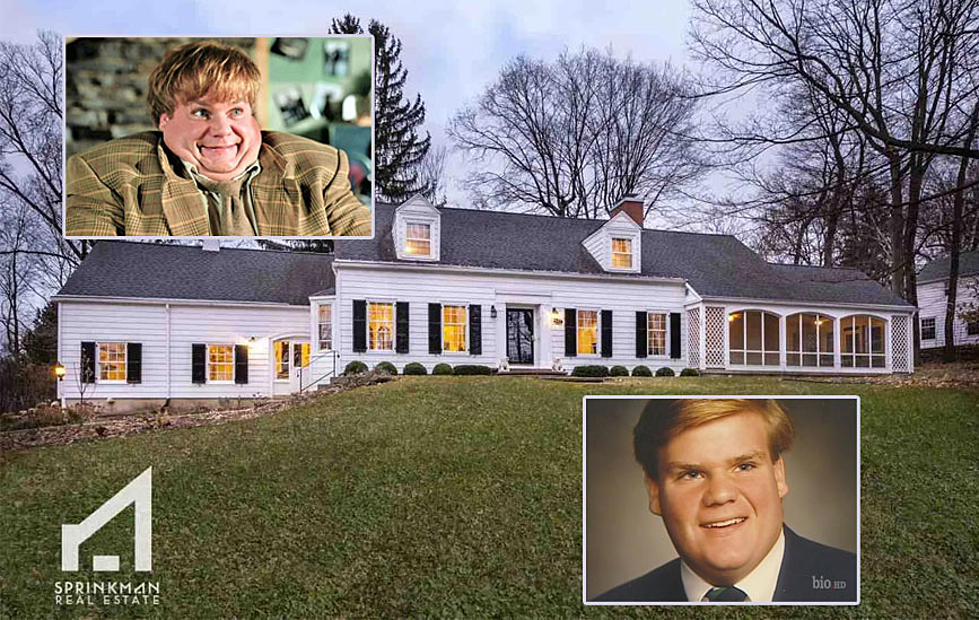 Check Out This Million-Dollar Home That Chris Farley Grew up in Madison, Wisconsin
Sprinkman Real Estate/Bio.com/Paramount
In the world of comedy, few people have left as significant a mark as Chris Farley. His unique style of physical comedy and lovable personality endeared him to fans across the globe.
He truly was an icon.  A talented performer who left us too soon.
The Life of Chris Farley
Chris Farley was born on February 15, 1964, in Madison, Wisconsin. He grew up with 4 siblings and was a natural performer from an early age. His comedic talents were on full display in high school plays and talent shows.
The Career of Chris Farley
After studying at Marquette University, Farley joined Chicago's Second City comedy troupe. It wasn't long before he caught the eye of Lorne Michaels, the producer of Saturday Night Live.
Farley joined the cast of SNL in 1990 and quickly became a fan favorite, famous for characters such as Matt Foley, the motivational speaker, and the Chippendales dancer.
The Tragic End of Chris Farley
Sadly, Farley's success was short-lived. The pressures of fame and a battle with addiction led to his untimely death on December 18, 1997, at the age of 33. His passing was a shock to the comedy community, and fans around the world mourned the loss of one of their favorite performers.
Chris Farley was a true comedic talent, whose unique style and infectious personality made him a fan favorite. While his time with us was tragically short, his impact on the world of comedy will never be forgotten.
I'm sure a ton has changed since the man himself lived in the basement of this house, but here are some pictures of the comedy icon's childhood home.
Chris Farley's Childhood Home
822 Farwell Dr, Madison, Wisconsin was the home of a comedic genious.
Harrison Ford's Illinois Childhood Home
Before Harrison Ford became an A-list celebrity this famous actor grew up in Cook County, Illinois, went to
Park Ridge's Maine East High School
and graduated in 1960. This is where he lived a long long time ago in a suburb not so far far away.
How Would You Rate Your First Beer Back in the Day?
We asked the Quad Cities what their first beer was. Then we got on BeerAdvocate.com to see check out some reviews. Here are the best and some of the worst ones I found...