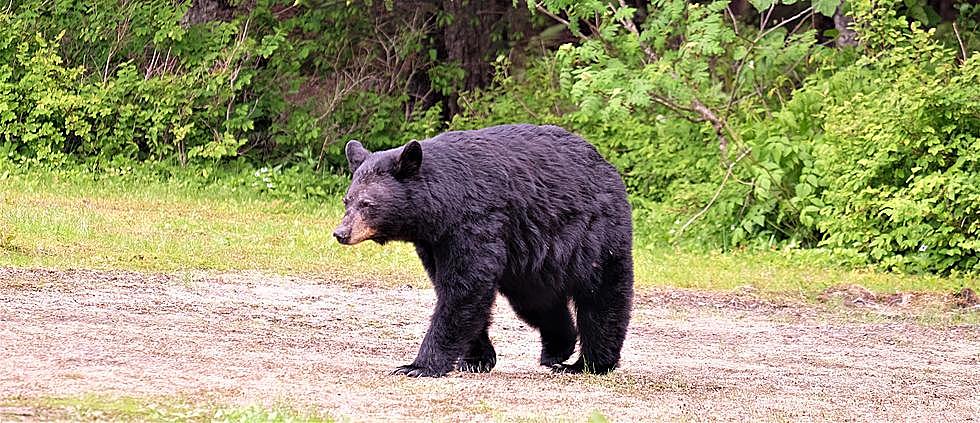 Minnesota Man Sentenced For Shooting Bear in His Backyard
Photo: Bruce Warrington on Unsplash
MINNEAPOLIS (AP) — A judge has sentenced a central Minnesota man accused of killing a 500-pound black bear in his backyard to probation and temporarily stripped him of his hunting privileges.
Morrison County District Judge Leonard Weiler sentenced Michael Theilen, 42, on Wednesday after Thielen pleaded guilty to taking and possessing big game out of season, a misdemeanor, the Minneapolis Star Tribune reported.
Weiler gave Theilen two years' probation and stripped him of his hunting privileges in Minnesota and across most of the rest of the country for three years.
His loss of hunting privileges extends to every state that is part of the Interstate Wildlife Violators Compact. The only states Thielen could hunt in are Massachusetts and Hawaii, according to the National Association of Conservation Law Enforcement Chiefs.
The judge also ordered Thielen to pay $800 in restitution and $685 in fines and fees. He said the state Department of Natural Resources will retain possession of the rifle he used to kill the bear. He set aside a one-year jail term and dismissed several other charges.
According to a criminal complaint, the state Department of Natural Resources received tips in September 2021 that Thielen had shot and killed the bear in the backyard of his home about five miles outside Little Falls two months earlier.
Thielen told the Star Tribune last year that the bear was killing ducks and chickens on his property and caused $2,500 in damage. He said he asked the DNR twice for help.
DNR officials determined through the authoritative Boone & Crockett scoring system that the bear was considered to be a trophy.
Theilen declined to comment on his plea and sentence Thursday.
8 Places in Rochester Serving Gluten Free Menu Options
If you are looking for gluten-free food but want to eat at a restaurant, check out these 8 places in Rochester that people recommend.
*All of these places don't have dedicated spaces so cross-contamination could happen and is dangerous if you have celiac disease. Give the restaurant or bakery a call if you have questions.