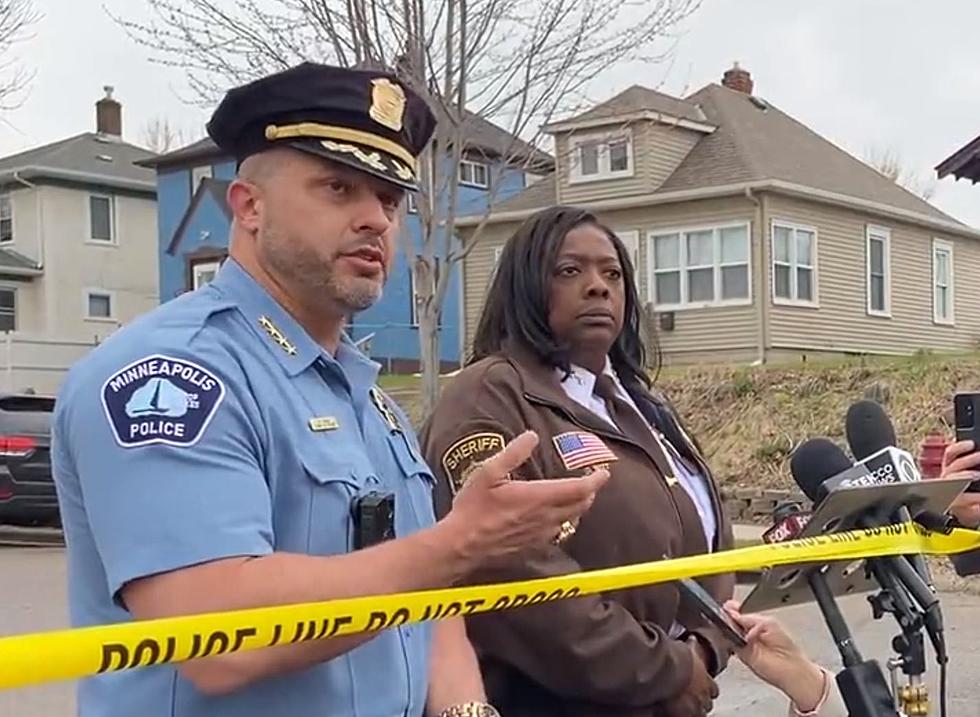 Minnesota Man Killed by FBI Agent to End Minneapolis Stand Off
KARE 11 (Twitter)
Minneapolis, MN (KROC-AM News) - Official she s in the Twin Cities say a federal law enforcement investigation led to a standoff and a fatal officer-involved shooting this afternoon.
Hennepin County Sheriff Dawanna Witt and Minneapolis Police Chief Brian O'Hara spoke briefly to reporters and explained that a team led by the FBI went to a residence in North Minneapolis to execute a search warrant for a wanted individual. Witt says "That led to a barricaded subject and negotiations had been going on for hours."
Sheriff Witt says another person in the home was also taken to a hospital for medical treatment. Chief O'Hara also noted the man who was fatally shot had been "live streaming" on social media during the stand off and the video clearly shows he was armed.
A statement issued by the FBI Office in Minneapolis indicates the officer-involved shooting occurred around noon when the armed subject of an arrest warrant who had barricaded himself in a residence emerged from the home. The fatal shot was fired by a member of an FBI SWAT team and the incident is being investigated by the FBI Inspection Division.
Minneapolis Police Officers and Hennepin County Sheriff's Office personnel were at the scene assisting the FBI, but Sheriff Witt said the local law enforcement officers did not use their weapons.
50 Reasons Why Facebook is Annoying
You might get annoyed by Facebook, but did you check Facebook today? For most people, that answer is "Yes". I asked around though to see if people love Facebook or get annoyed by it more and the resounding answer from people in Minnesota was "ANNOYING" and here are 50 reasons why.