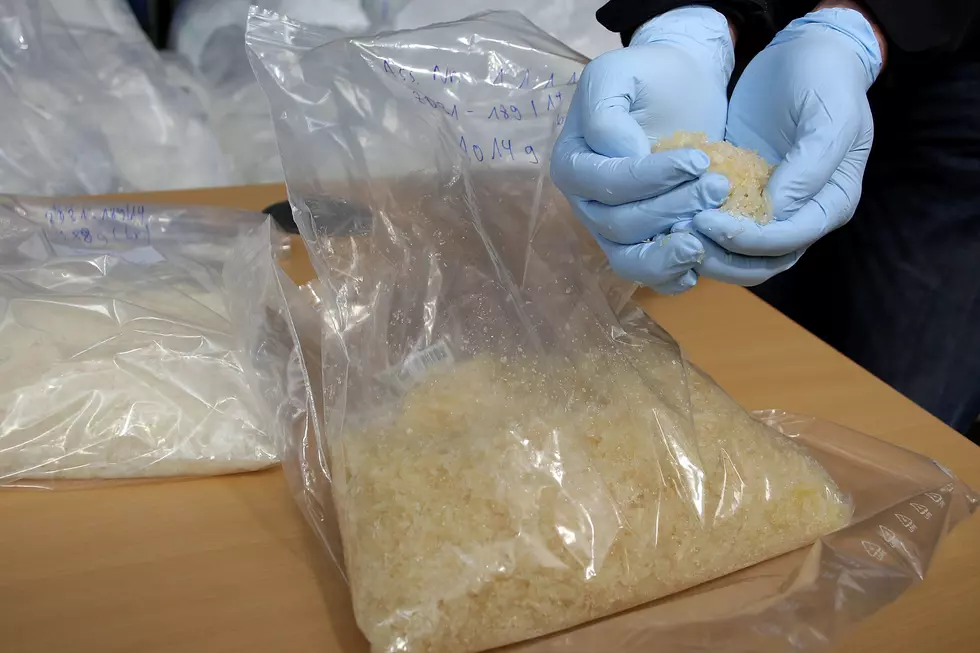 Meth, Heroin, Fentanyl and Mushrooms Seized in Rochester Drug Bust
file photo/ Getty Images
Rochester, MN (KROC-AM News)- Law enforcement seized what were described as large amounts of meth, heroin, fentanyl and hallucinogenic mushrooms as the result of a drug bust in Rochester on Monday. 
Olmsted County Sheriff's Captain James Schueller said deputies and members of the Southeast Minnesota Violent Crimes Task Force executed a search warrant as part of a narcotics investigation at a residence in the 1900 block of West Center St. He said agents discovered 25.6 grams of meth along with heroin, fentanyl and psilocybin mushrooms throughout the residence in quantities that indicated drug sales. 
Law enforcement arrested 38-year-old Holly Docken of Rochester at the scene. Schueller said she could face charges of felony first-degree drug sales, two felony counts of second-degree drug sales, four felony counts of third-degree possession of a controlled substance and possession of drug paraphernalia. 
Agents also searched a vehicle parked on the property and discovered 6.9 grams of fentanyl in a variety of sizes and packaging along with a digital scale. Schueller said the vehicle belongs to 46-year-old Shawn Chilson of Rochester, who could face two felony counts of second-degree drug sales and a felony count of third-degree possession of a controlled substance. 
Schueller said Chilson was at the residence when law enforcement arrived for the search, but was allowed to leave because she was not named in the warrant. He said Chilson has not been located and her potential charges have been referred to the Olmsted County Attorney's Office. 
The potential drug charges are enhanced due to the residence's close proximity to Cascade Lake Park, Schueller said.   
LOOK: What major laws were passed the year you were born?
Data for this list was acquired from trusted online sources and news outlets. Read on to discover what major law was passed the year you were born and learn its name, the vote count (where relevant), and its impact and significance.