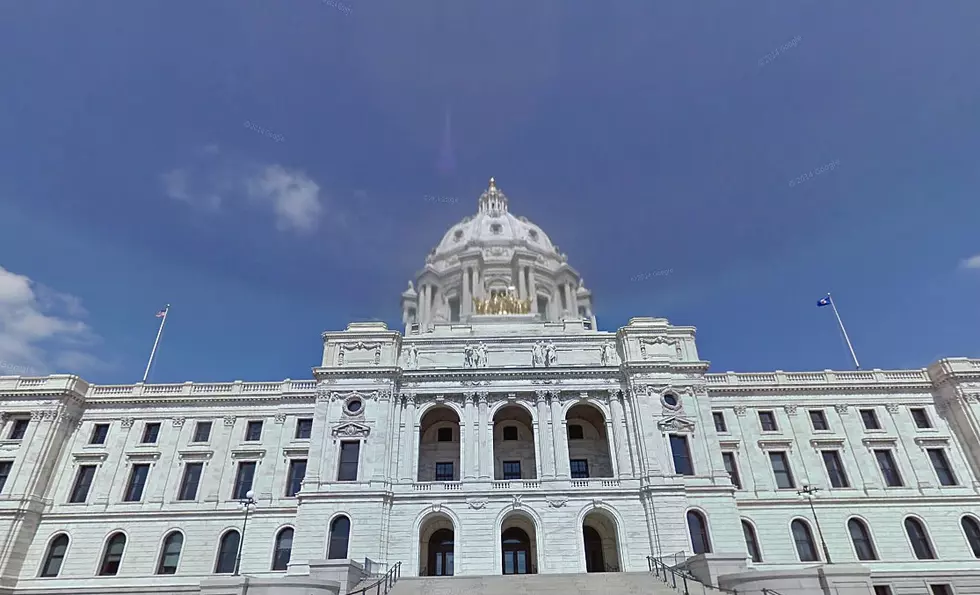 Democrats Assume Full Control of Minnesota Legislature
google
ST. PAUL, Minn. (AP) — Democrats took full control of state government as the Minnesota Legislature convened Tuesday for its 2023 session, with leaders planning to use their new power to swiftly enact stronger protections for abortion rights.
It's the first time in eight years that Democrats have held the trifecta of controlling both chambers of the Legislature as well as the governor's office. They came out of the November elections with a one-vote majority in the Senate and a six-vote advantage in the House, which positions them to pass a long list of Democratic priorities that the former Senate Republican majority had blocked.
House leaders have promised a busy January, with the first hearing on abortion rights legislation set for Thursday morning. A 1995 Minnesota Supreme Court decision already protects the right to abortion. But leaders, mindful of how the U.S. Supreme Court struck down the Roe v. Wade decision in June, want to codify protections into state statutes as a safeguard. They have said the election gave them pro-choice majorities in both chambers for the first time ever.
As a sign of the issue's importance, the abortion rights bills will be the first ones introduced in both the House and Senate, House Speaker Melissa Hortman, of Brooklyn Park, told reporters.
"The electorate sent a really strong message to their elected leaders in the state of Minnesota that they value their reproductive freedom and bodily autonomy," Hortman said.
Now that the U.S. Supreme Court has left the question of whether abortion is legal up to the states, lawmakers across the country have introduced scores of abortion-related measures for this year's legislative sessions. Some would expand access; others would restrict it.
The Senate will move on the abortion rights bill, too, said Majority Leader Kari Dziedzic, of Minneapolis, although she would not be specific about when.
But the main job of the session will be crafting a two-year budget that will take effect July 1. While the state is projecting an enormous $17.6 billion surplus, about $12 million of it is one-time money left over from the current budget. Gov. Tim Walz made clear in his inaugural speech Monday that more funding for education will be his top priority for the money. He held out hope for returning some of the surplus to taxpayers via rebates, but Hortman was noncommittal.
Legalization of recreational marijuana for adults will be another major issue this session. The bill will be patterned on one that passed the House in 2021 but died in the GOP-controlled Senate. But it still faces a long path to becoming law. It has to go through a long list of committees before it gets to the floor.
And it's not clear yet exactly what the Senate, with its narrow Democratic majority, will support. Dziedzic told reporters that Senate Democrats will discuss whether or not they have a pro-legalization majority as the bills goes through its committees.
But Democratic Rep. Jessica Hanson, of Burnsville, said legalization supporters are optimistic about both chambers.
"We have a pro-legalization majority. We're now having a debate at the Capitol about how to legalize, not whether to legalize -- and that, to me, is exciting," Hanson said at a news conference called by cannabis advocates.
Minnesotans Against Marijuana Legalization, a coalition of trade associations and public safety organizations, also held a news conference. It urged lawmakers to "provide law enforcement with sufficient resources to address additional impaired drivers" and to "address social justice and decriminalization separately from commercialization" when drafting the legislation.
Other pent-up Democratic priorities this year include establishing a paid family and medical leave program and passing gun safety bills. A public infrastructure borrowing package known as a bonding bill is also high on many lawmakers' agendas.
$489,900 - Plainview Home Filled Has Maids Stairway and So Much Pepsi
300 First Avenue NE Plainview, MN 55964
Rare opportunity with this Victorian-style home.
4 bedrooms, ornate and open stairway in front, back maid stairway opens to kitchen.
Maple hardwood floors, ornate cast iron heating, leaded glass windows, main floor laundry and pocket doors.
Side and front porch, cement patio and deck opens to kitchen. Walkup attic.
Many perennial flowers and nice trees. Rear wood privacy fence.