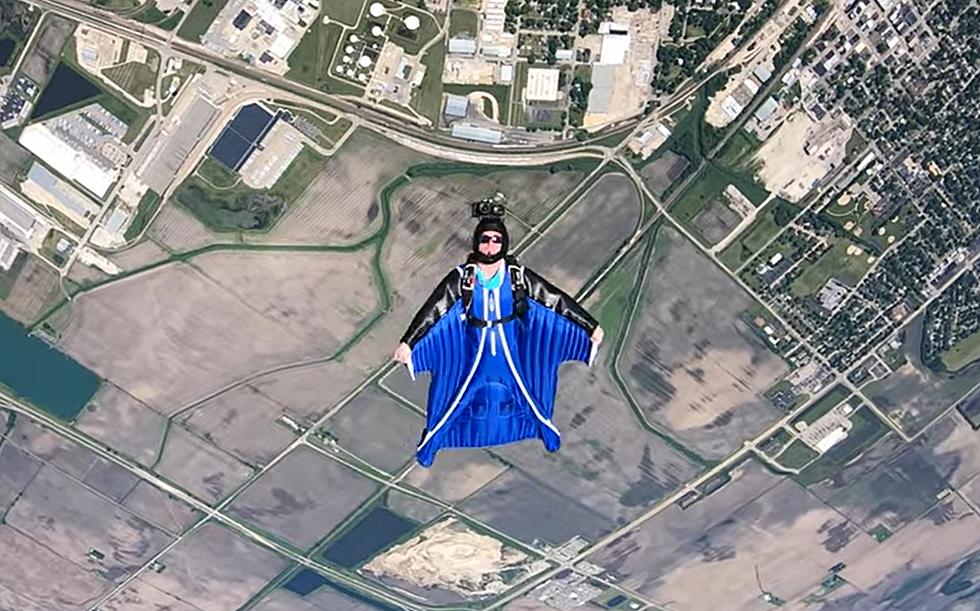 Illinois Skydiver Shares Horrifying Moment His Wingsuit Failed
ViralHog via YouTube
I have a great respect for gravity so skydiving is not the hobby for me. For one Illinois skydiver, it's the ultimate experience until something goes horribly wrong. He's shared video showing how he saved his life when his wingsuit malfunctioned.
Based on the video description this wild skydiving moment happened over Rochelle, Illinois. The video share is new, but it appears that the incident happened back during June of 2019. Here's how he described it:
In rare occasions, life can feel like it's spinning outta control...Spin, dump, spin, and cruise like it's in idle.
The jump appeared to start normal with the Earth looking mighty small from the plane.
Successful jump and now clear from the plane, all is well...for now.
About 2 1/2 minutes into the jump, something goes terribly wrong as he begins to spin nearly out of control. Watch it happen.
He doesn't specify what failed on his wingsuit, but he was fortunately able to recover from his spin and pull his chute so he can safely descend the rest of the way to the ground.
Explorers Web estimates that a flight in a wingsuit brings with it a 1 in 500 chance of death. I would guess that's a bit high as it might be the case for those that fly wingsuits close to mountain peaks and cliffs. For skydiving like these guys were doing over Rochelle, Illinois, it's likely a relatively safe hobby or at least as safe as regular skydiving.
Needless to say anytime you jump out of a perfectly good airplane, you're taking your life into your hands. Fortunately for this skydiver, this incident had a happy ending (and landing).
Illinois' Most Romantic Place is This Hot Tub in the Woods