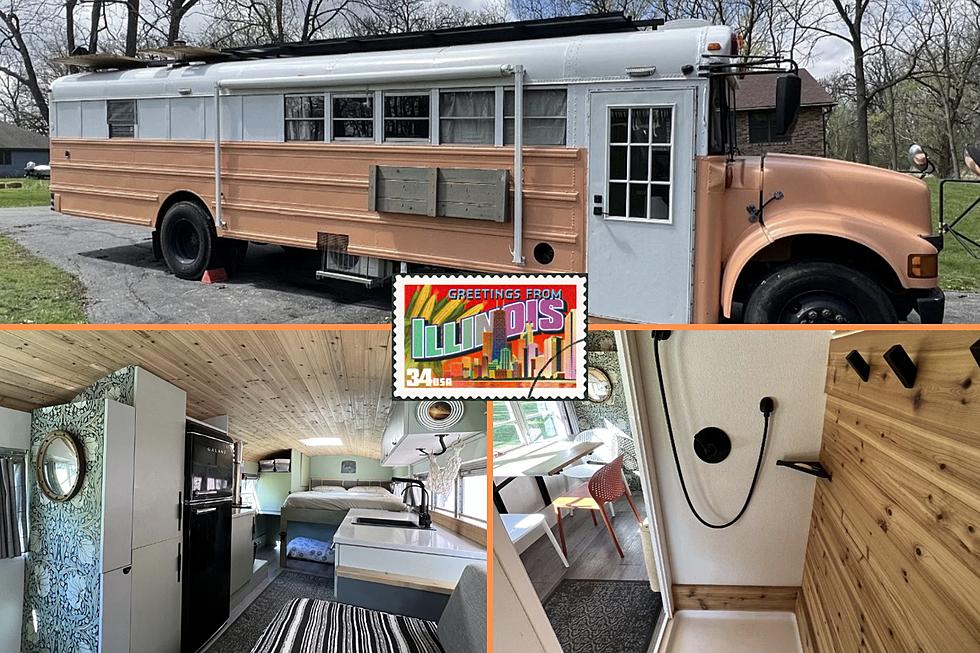 See a 36 Foot Illinois School Bus Converted into a Neat Tiny Home
Chelsea, Tiny House Listings.com/Canva
It takes real vision to be able to convert what used to be a school bus intended for transporting children into a fully-livable home and that's exactly what someone in Illinois has done and I have the pics to prove it.
I found this amazing school bus conversion from Hampshire, Illinois on Tiny House Listings. This home has just been made available and Chelsea shared pictures on the site showing what it looks like when you have a school bus and a vision for a living area. Hampshire, Illinois is located in the western part of the Chicago metro area.
See a 36 Foot Illinois School Bus Converted into a Neat Tiny Home
According to the information shared on Tiny House Listings, this neat school bus conversion tiny home is available for around $65,000. That's really compelling especially if you like to travel and/or used to love The Partridge Family.
Patrick Mahomes Missouri Home Now Available in Kansas City
More From Sasquatch 107.7 - The Rock of Rochester