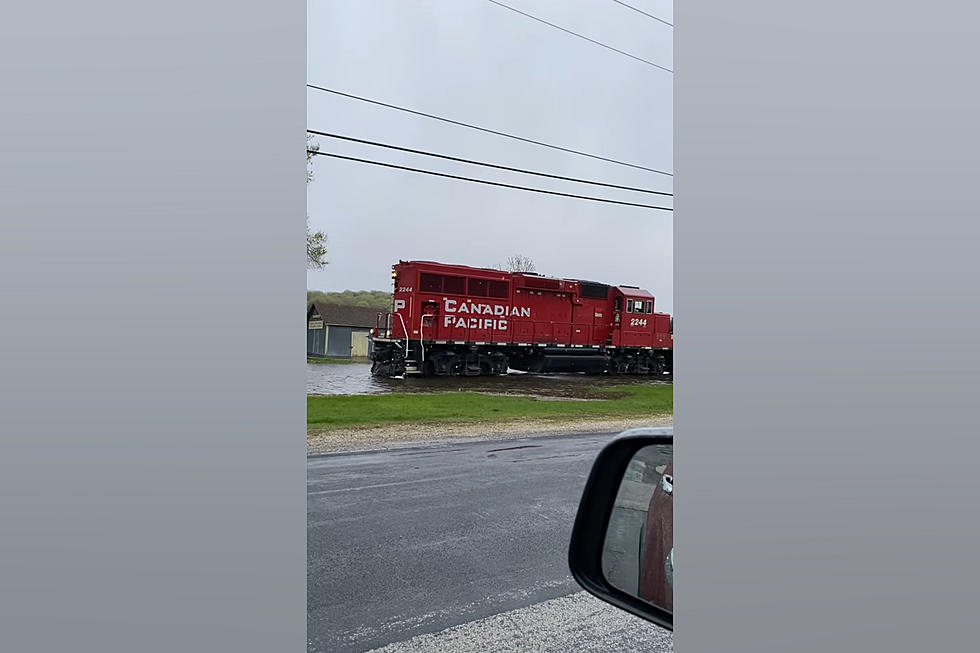 Illinois Train Carefully Navigates Mississippi River Flood Waters
ViralHog via YouTube
No matter what you might have seen in a movie, trains do not normally just plow through flood water. That harrowing scenario was a reality recently as a train in Illinois was spotted carefully making its way through Mississippi River flood waters that stood in its way.
Based on the video description, this happened on April 30, 2023 in Port Byron, Illinois. The person who captured the video added this backstory about what you'll see:
The Mississippi river had flooded over the railroad tracks in Port, Byron, Illinois. Train still have to move so the train track was inspected by a track truck, and then they slowly move the train through the flood waters with many people watching and keeping an eye out for safety.
Cautious doesn't even begin to describe this train's approach.
Port Byron, Illinois was just one of the many locations along the Mississippi River that was under a flood warning from the National Weather Service. As we shared recently, flood waters also covered the streets in Davenport, Iowa.
The long-term forecast for the Spring and Summer of 2023 shows potential flood stages not seen in decades that are now expected.
2013 Grand Rapids Flood
In 2013 the Grand River in Grand Rapids crested at 21.9 feet. These are some of the incredible images captured by Brandon Webb on
YouTube
and from
Big Joe Pesh