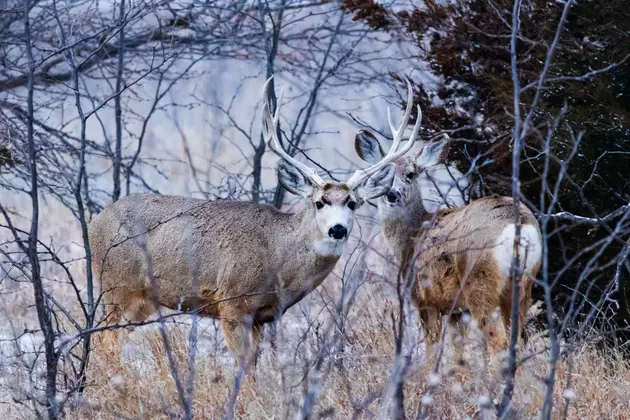 Is It Acceptable to Post Dead Deer Photos on Social Media in 2021?
Marine2844
Every year during deer season, my social media feeds are full of hunters posing with a dead deer, and each year I see more and more negative comments on these photos, so is it OK to do in 2021?
First, let me say that I've hunted, and I've posed with a dead deer, so in general I'm OK with it, but I think things could be done better in some cases, while researching this topic I was surprised to learn that many hunting and gun organizations actually offer some guidance on this topic, and they make some good points.
Mark Hall, owner and writer for the Hunter Conservationist blog, says that "Hunters are losing control of the hunting narrative, and the way social media is being used is contributing to our demise." He goes on to say that hunting TV shows and, "social media might also be creating unrealistic expectations for the average everyday hunter."
The NRA also provides some tips for hunters about posting photos to social media, they say that sharing a photo with excessive blood is not a great, try cleaning up the dead deer or taking a photo from a different angle to hide anything that some might be disturbed  by.
They also point out that you might want to take a photo of your deer in a natural setting, versus the bed or tailgate of your pickup truck, "Good pictures are far more enjoyable to your audience and will gain more positive traction," they say.
And this point is my favorite and one that I see the majority of hunters not doing, the NRA suggests that you share more photos of the hunting trip than just a dead deer, share photos of the deer camp, or getting ready for the hunt in the morning, or other photos of the hunt along with the kill photos. This one thing could go a long way to show non-hunters that hunting is more than just going into the woods and "killing Bambi."
I think it's important that hunters not only be safe and enjoy themselves while hunting, but also be good ambassadors for the sport, and if modifying your social media habits while at deer camp can bring more people into hunting or at the very least not become anti-hunting, that's a good thing. All it takes is one idiot with a tasteless photo on Twitter or Facebook to fire up an angry mob, and we all know what happens next, politicians and companies start reacting and new rules and laws begin popping up, which hurts everyone.
So, as you head out for deer hunting, please share multiple photos of the hunt and share a paragraph or two about the experience, as I can't wait to see and read all about them all, just be smart and don't hurt the thing you and many others like to do.
13 Things You Never Knew That Were Invented in Minnesota
There are a handful of things that most Minnesotans know were invented in the state, like SPAM or Post-It notes, but did you know grocery bags with handles is a Minnesota invention? Let's take a look at some other little known Minnesota inventions.
12 Things To Have For A Fun Northland Campfire
Whether you're with family or friends, nothing beats a great Northland campfire. While the crackling of the wood and the hypnotic power of the flames provide the perfect end to any day, having these 12 things on hand will make it an even better experience.
You can click on any of the descriptions below to purchase the items and have them delivered right to your door.
Something Out Of 'The Flintstones'? Tour Duluth's Unique 'Mushroom House'
Designed by Minnesota-born, Colorado-based architect Stan Nord Connolly and constructed by Duluthian and former Olympian George Hovland in 1971, this wildly unique home was
listed for sale in August of 2021
.
Items That Do Not Need To Be Stored In Your Refrigerator
Keep These Items Out Of Your Fridge
More From Sasquatch 107.7 - The Rock of Rochester