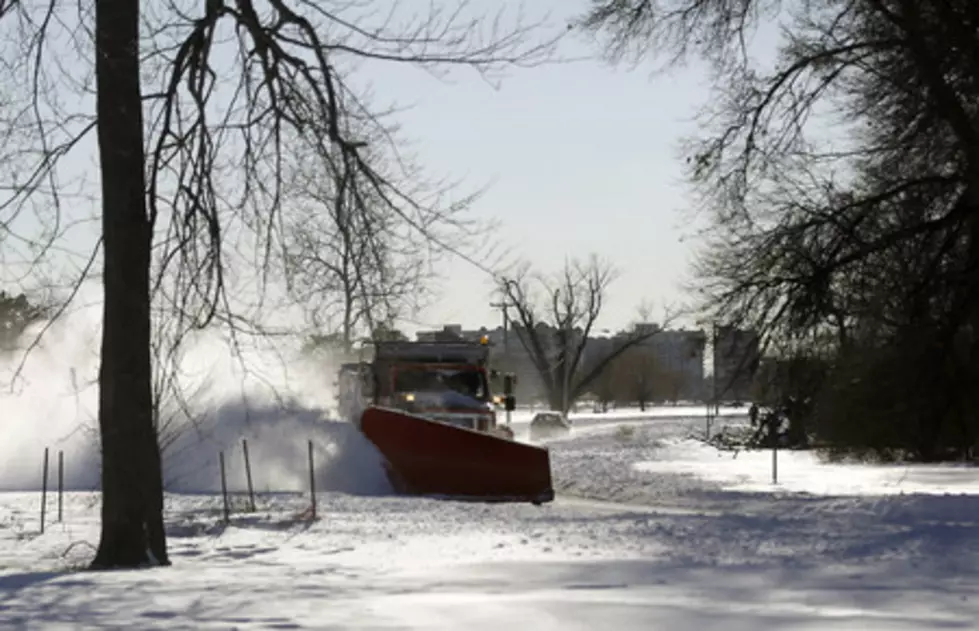 Is a Half-Foot of Snow Eyeing Southeast Minnesota Early Next Week?
ThinkStock
It's been a while since we got some measurable snowfall but that could change early next week here in southeast Minnesota.
I've gone on record several times saying how much of a fan of snow I am. (I know, I know-- unpopular opinion, right?) But I figure, as long as we have the cold weather here in Minnesota, we might as well have some snow to play around in too, right?
I like heading out in the snow, whether it's hiking with the dogs or strapping on the snowshoes. I also don't really mind shoveling snow (that's probably because we have both a snowblower AND a fairly small driveway.) And who doesn't like hunkering down in our warm, cozy homes while the snow falls outside?
With that said, even if you DON'T like snow, we could see more of the white stuff heading our way early next week. Even though it's already Thursday (Feb 17), forecasters aren't exactly sure just how MUCH we'll get, but some is definitely showing up in several different forecasts.
The Weather Channel forecast for Monday in Rochester says snow is likely, with 1 to 3 inches possible during the day and again Monday night. It also says another 1 to 3 inches is possible on Tuesday, which gives us a possible total of 3 to 9 inches!
Meanwhile, the National Weather Service office in La Crosse is a little more conservative with its snow estimates. While their forecast discussion DOES include the possibility of snow Monday and Tuesday, the total is a little less but still impressive:
Storm total snowfall amounts are clustering around the 3 to 7-inch range by the time the system wraps up Wednesday morning.
Seeing as it's still February in Minnesota, I guess we shouldn't be surprised that snow is in the forecast, right? There are times, though, that Mother Nature DOES surprise us (like that freak severe weather outbreak in December that produced 22 tornadoes in Minnesota for the first time EVER!) Keep scrolling to check out 11 other intense weather events that have happened in the North Star State!
Listen to Curt St. John in the Morning
weekdays from 6 to 10 a.m. on Quick Country 96.5
11 of the Most Devastating Weather Disasters in Minnesota Throughout The Years
We might be full of lakes and "nice" but Minnesota has had its fair share of horrible and nasty weather. Throughout the years we've had floods, fires, storms that have crushed stadium roofs flat, and tornadoes that have destroyed lives.
More From Sasquatch 107.7 - The Rock of Rochester