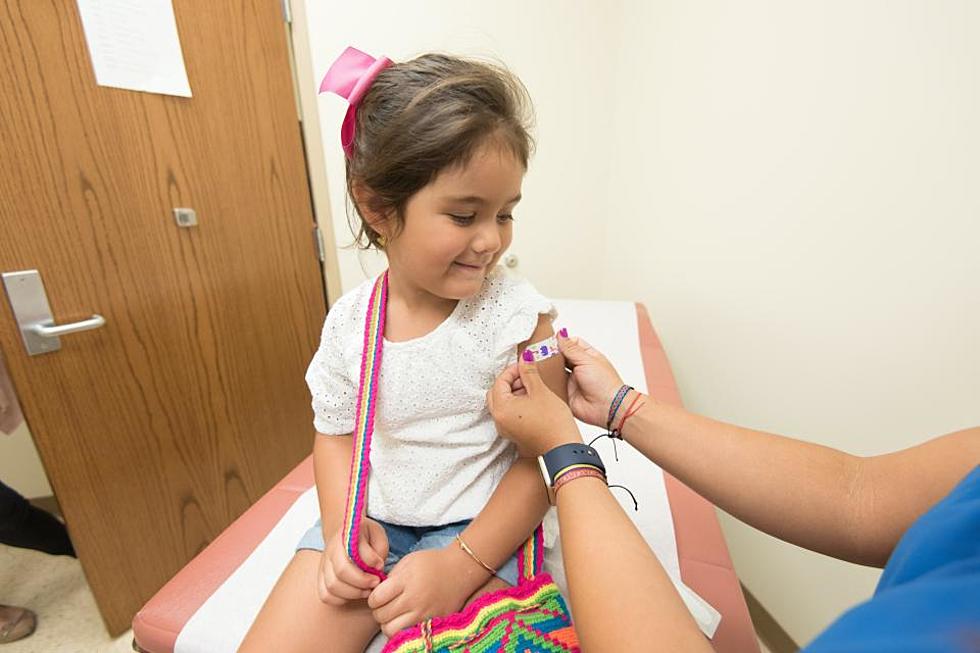 Info On Rochester Covid-19 Shots For Children In 5 – 11 Age Group
CDC
Rochester, MN (KROC AM News) -  Rochester area families with children in the 5 - 11 age group are being reminded about local opportunities to obtain a Pfizer COVID-19 shot.
Here is the latest info from Olmsted County Public Health Services:
Mayo Clinic
Mayo Clinic locations in Minnesota have begun vaccinating children 5 to 11 for COVID-19.
Parents and legal guardians can use their Patient Online Services caregiver account or the Mayo Clinic App to schedule an appointment. If they don't have a caregiver account for the 5- to 11-year-old and would like to set one up, they can call Mayo Clinic Customer Assistance at 877-858-0398.
Eligible patients in this age range for the Pfizer COVID-19 vaccine have been identified and will be contacted through Patient Online Services, or by mail, and be invited to schedule an appointment. Parents and legal guardians of children ages 5-11 can call Mayo Clinic in Rochester at 507-538-4040.
Children must be accompanied by their parents or guardians when they come for their vaccination appointment. If this is not possible, they can send along a signed consent form or make themselves available to provide consent for the vaccination by phone. The limitations box of the consent form should list the Pfizer COVID-19 vaccine as the service being authorized
Parents and legal guardians should not schedule COVID-19 vaccination appointments if their children are isolated due to a COVID-19 infection or in quarantine from recent COVID-19 exposure. The children should undergo vaccination when they are no longer in isolation or quarantine. Vaccination should be delayed by 90 days for their children who received monoclonal antibody or convalescent plasma or were given the diagnosis of COVID-19 — associated Multisystem Inflammatory Syndrome in Children (MIS-C).
Olmsted Medical Center
OMC is scheduling two vaccination clinics at the Rochester Northwest Clinic between 8:30 a.m. and 3:30 p.m. Appointments for the first dose will be available on November 13, 2021 and November 20, 2021. Appointments for the second dose will be available for December 4, 2021 and December 11, 2021. When coming to the Northwest Clinic, parents and guardians are asked to check in at the appointment desk in the main lobby.
OMC will reach out to parents and guardians through text or the telephone reminder system about how to schedule an appointment. For families who do not have a primary care provider at OMC, they can call 507-292-7300.
Local pharmacies
Some pharmacies are also providing COVID-19 vaccines for children ages 5 to 11. You can find a location on the MDH Vax for Kids website.
Before you go, ensure the vaccine location provides the Pfizer vaccine to 5- to 11-year-olds. Not all Pfizer vaccine providers will have the vials specifically packaged for 5- to 11-year-old doses in their supply.
Preparing for vaccination
Parents and legal guardians should prepare children for their vaccine. Before the visit, they should talk about what to expect and comfort their children during the appointment. Parents and legal guardians should also prepare the children for possible side effects, which are normal signs that their body is responding to the vaccine. Common side effects include pain, redness or swelling at the injection site, as well as fatigue, headache, muscle pain, chills, fever, or nausea. Children should eat a good meal or snack, and drink plenty of water before being vaccinated for COVID-19.
OCPHS, Mayo Clinic, and OMC continue to recommend and offer Pfizer COVID-19 vaccine to children ages 12‒15 under FDA emergency use authorization and older children and adults under the full FDA approval. They also recommend the Johnson & Johnson and Moderna COVID-19 vaccines as alternatives for adults 18 years and older.
News update:  Burglary reported at downtown Rochester business,
KEEP READING: 15 Natural Ways to Improve Your Sleep
More From Sasquatch 107.7 - The Rock of Rochester