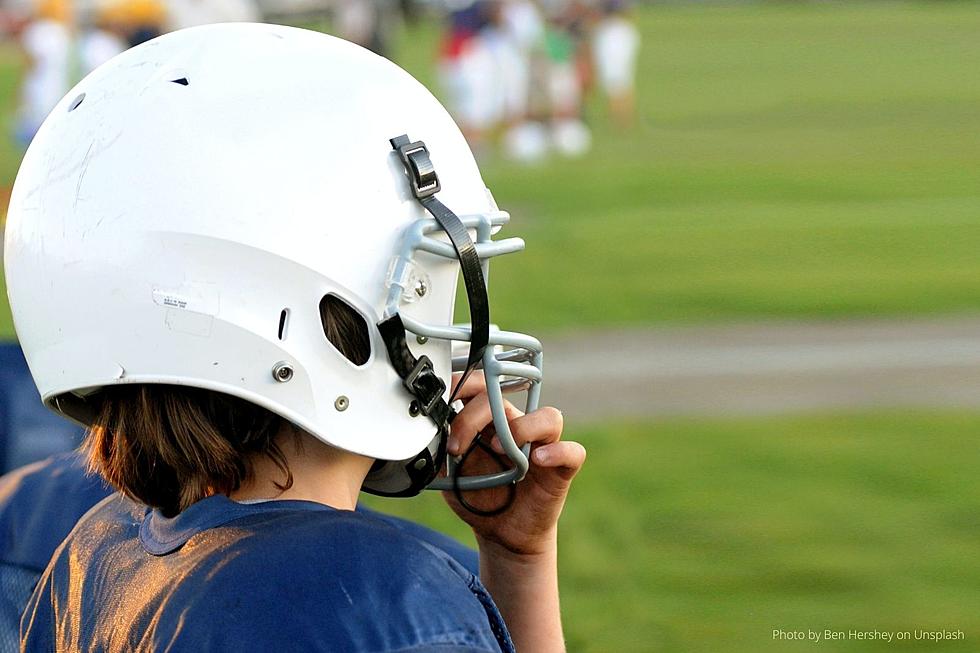 Huge Shortage of Sports Gear in Minnesota, Wisconsin, and Iowa Leads to Plea for Help
Photo by Ben Hershey on Unsplash
Years ago, I was the mom that was sitting on the sidelines, in my hoodie, cheering on my little ones that were all decked up in their football gear.  Before that big moment on the field though, we were on the hunt to find all the gear to wear that was required for that first practice.  Unfortunately, there is a HUGE shortage of youth football gear in Rochester, Minnesota, throughout our state as well as Iowa, Wisconsin, and throughout our nation.   The shortage is so bad that a plea for help was sent out for all of us to look in our closets, garages, or wherever sports gear is stored because there are a bunch of kids that don't have helmets, shoulder pads, and pants...and practices are starting.
HELP!  My son needs a helmet before football practice starts tomorrow in Rochester!
Just the other day, I was chatting with a Rochester mom who was desperately trying to find an XL helmet for her child before the first practice...which was this week.  Scheel's, Sports Headquarters, and every possible spot that would have a helmet had nothing.
Seems like this Rochester mom isn't the only person on the hunt for football gear.  This afternoon, I had the following note in my inbox from Rochester Youth Football Association.
We need your help!!  Currently there is a shortage on football helmets and shoulder pads.  Many parents are also having trouble finding pants. This extends beyond Rochester, Minnesota and the impact is being felt nationwide.

 

Currently our youth football program has children playing tackle football in grades 3rd-6th grade. We also provide rented scholarship equipment to 7th graders. Additionally, local high schools are also experiencing order delays and need helmets for 8th graders. So if you have gear for kids in grades 3rd-8th grade...WE NEED YOUR HELP!

 

Please check to see if you have shoulder pads and helmets that are not expired. If so, please bring them to Sports Headquarters here in Rochester to help kids in our local community. Sports Headquarters recently moved to Crossroads Plaza, 1201 Broadway Avenue South, Rochester, MN 55902. You will be compensated for your gear if it meets Sports Headquarters' guidelines.

 

Sports Headquarters accepts the following for football gear:

- White Youth Helmets or any color adult helmet (all helmets must be within manufacturer specs)
- Shoulder pads
- Cleats
- Black Football Pants (With the pads sewn in. They need to be washed with no rips, blood stains or missing pads).

 

Thank you for your help! We hope we can help you clean out those closets to help make a football season possible for the kids in our community.

RYFA
After the big game, take your kids out to one of these spots in Rochester where kids eat free!
I know how much it costs to get all of the football gear for kids so to help you save a little cash, go out to eat at one of these spots where kids can eat free!
8 Places in Rochester Where Kids Can Eat Free
Going out to eat as a family is fun but can be an extremely expensive outing. If you are looking for a deal, check out these 8 spots where kids can eat free in Rochester.
More From Sasquatch 107.7 - The Rock of Rochester