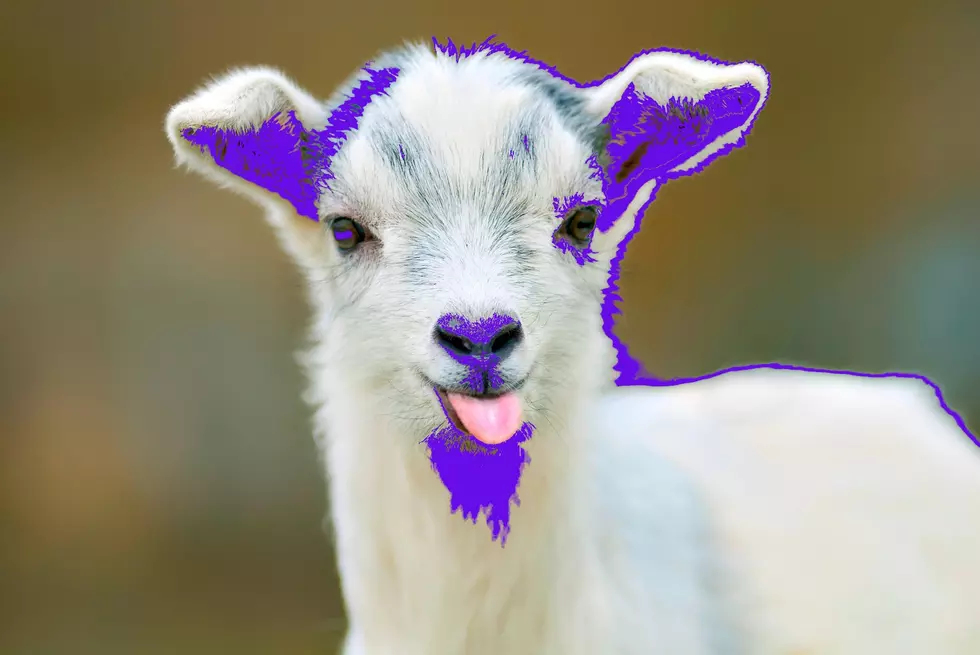 Here's What's Going On with the Purple Goat in Rochester!
Enter your number to get our free mobile app
"What the heck is going on with the Purple Goat Kitchen and Bar?" People have been calling, DM'ing, and e-mailing the station. They're asking because they're seeing For Lease signs up on the old ShopKo North, now Haley Comfort Systems, space in Rochester, Minnesota.
First some background...on June 15, 2020, we published this story
And that's pretty much where it stayed until recently. Then the For Lease signs that are up got people talking. Does that mean the Purple Goat is gone? Dead? Cooked up in a nice curry?
NO! The Purple Goat is on and should be open this spring. I got in touch with David Currie, from Creative Cuisine, to get some details. Creative Cuisine is well known in Rochester as the creators of Newt's, Redwood Room, Hefe Rojo, City Market, and until recently, the well loved 300 1st (which closed in July, 2020).
Here's the scoop. The plans for the Purple Goat are still in place, "...but you can't introduce a brand new concept on takeout," said Currie, pointing out the difficulty businesses have been having during the pandemic.
According to Currie, "hammers will swing soon" with Benike construction, as they turn the 6800 square foot interior into a restaurant that'll be family friendly and nice, but not so nice you have to get all dressed up and only go twice a year.
When it's all done it'll be the largest Creative Cuisine business, and when you think about the planned 10,000 square foot patio (in the area where the Shopko Garden Center was), you get an idea of its size.
One listener asked if maybe 300 1st was going to be turned into The Purple Goat instead. "Nope, we have other plans for that space." Currie said. I asked for hints, but his lips were sealed.
By the way, why the Purple Goat? David Currie loves mountain goats and his wife and daughter love the color purple. And there you have it. The Purple Goat (which would also be a killer Indy Rock Band name).
Listen to James Rabe and Jessica Williams Weekday from 6 - 10 AM on Y-105 FM
NEXT UP: 11 Restaurants With Patios in Rochester
More From Sasquatch 107.7 - The Rock of Rochester