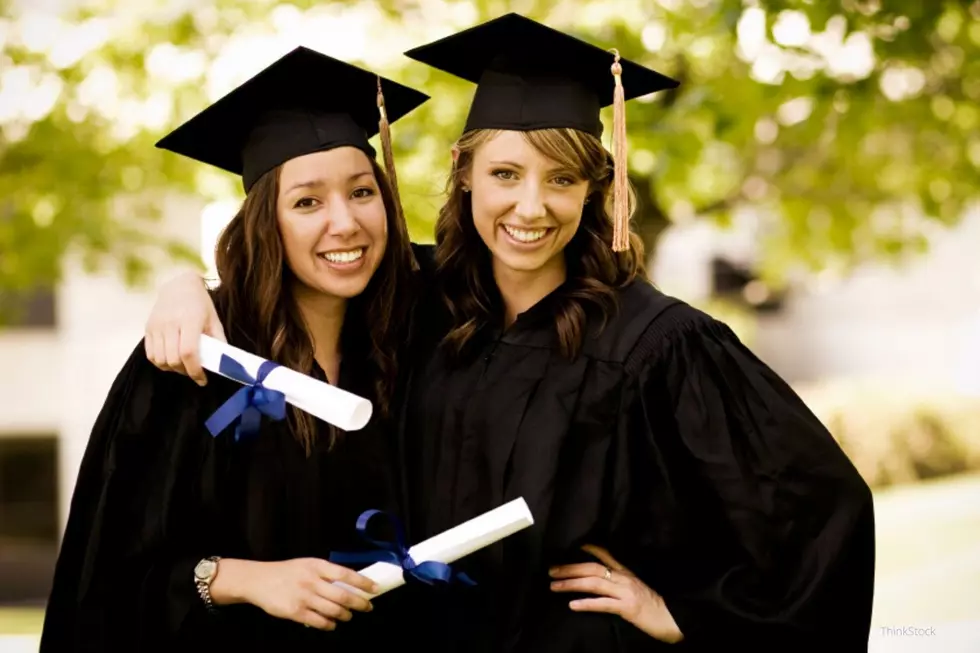 Graduation Plans Announced for Seniors at Rochester Public Schools
ThinkStock
You know that feeling when you are waiting for that bit of news and you are just on edge.  That's been my house the last few weeks as we've been waiting with uncertainty and wondering what graduation was going to look like for my high school senior, or if there would even be any type of ceremony.  Well, the e-mail just showed up in my inbox...and there is some good news and some sad news too.
Here are the details from the letter for the ceremonies that will be taking place on May 29th and 30th for the graduating seniors at Century High School:
Twelve mini-graduations, six per day. This small ceremony opportunity has been created for graduates to receive their diploma and hear their name read. The School District will be recording the mini-graduations and editing them into a full-length graduation video that will be shared with all of our graduates after it is complete.
Now the sad news...only two people will be allowed to attend.  Right now, we are picking to see who gets the short straw in our family because there are 5 of us.  No idea who will be putting on that mask to attend yet.  Honestly, I'm just glad that my baby girl still has an opportunity to walk across a stage and experience a little bit of normal again.
John Marshall High School and Mayo High School will be celebrating their Seniors on May 28th, 29th, and 30th.  Social distancing will also be in place along with the two-person limit for guests during the ceremony.
Families were provided additional information on how the facilities would be cleaned in between ceremonies and will be given more information as it gets closer to the ceremonies.  As with everything right now, the disclaimer is there that this could all change, but for now, this is the plan.
Thank you, Rochester Public Schools, for doing this for our seniors!
READ MORE: Inspiring Minnesota Stories From the Coronavirus Pandemic
More From Sasquatch 107.7 - The Rock of Rochester