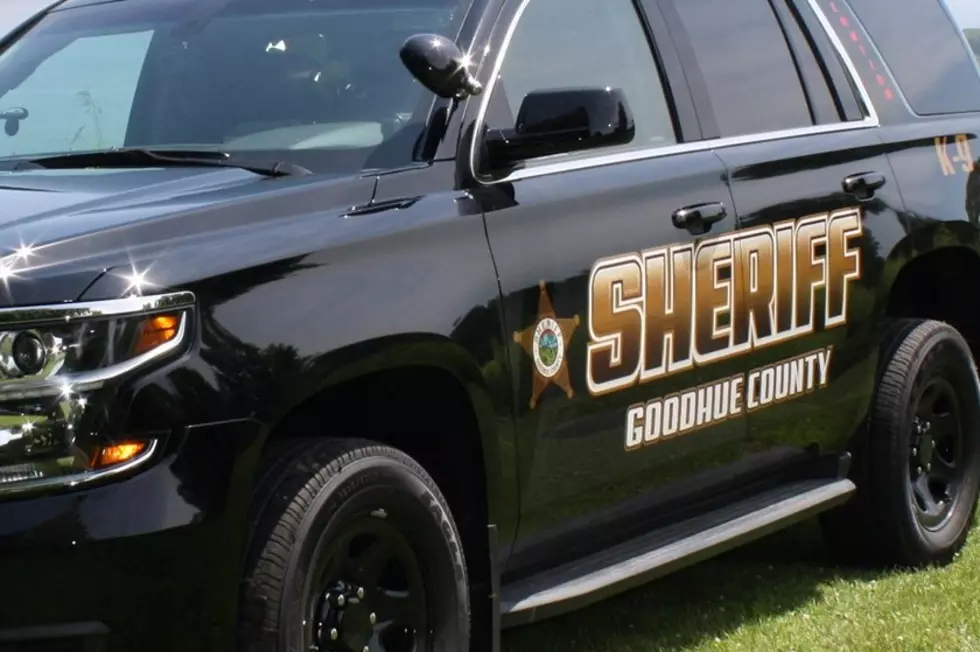 The Best Stories From Goodhue County's Sheriff's Office Weekly Report
Goodhue County Sheriff's Office photo
Every week the Goodhue County Sheriff's Office posts a weekly report on its Facebook Page. It is gold. It doesn't just detail the everyday challenges and actions of the office, it reports it with style. And so today, I offer my personal favorites from their latest post.
The Dennison Dough Head
Dennison- A report of gunshots turned out to be a really really bad prank.

It started as people camping on private property when a vehicle pulled up, shut off their lights then fired off 3 shots then left. This turned out to be an attempt by their Grandpa to scare them by shooting 3 shots straight up into the air. The County Attorney is considering charges.

To be clear- Making someone think you are shooting at them is NOT a good prank.

A quick google search gives multiple suggestions for harmless pranks such as this one: Stuff a clean sock or napkin in the toes of the "victim's" shoes. If you're feeling mischievous, take a moment to perform this trick on every pair of shoes the person owns.
I am glad that wasn't my grandpa. I love jokes, but intentionally trying to scare me with gunshots in 2022? No thanks.  A big thank you to law enforcement in SE Minnesota!
Behold, The Goodhue Gallery!
The Best of the Goodhue County Sheriff's Office Weekly Report: 8/30 - 9/5/22
GCSO
highlights for the week of 8/30/22 to 9/5/22 - Take special note of the guy that's lucky to be alive. He was so far over the .08 limit that it wasn't just in the rearview mirror, it was on another continent.
As always a huge thank you to the law enforcement in Goodhue County and all over Southeastern Minnesota.
Regret can be spelled in different ways. Love, booze, reply all...but when it's in ink on your body, it's a special kind of flavor.
25 Celebrities Who Had Tattoo Regret
Celebrities all have different ways of dealing with their regrettable tattoos — from expensive removal procedures to covering up with more ink... or even just living with their mistake(s) and dealing with the consequences.
Discover 25 tattoo regrets, cover-ups and removals, below.
As always, if you have a comment, complaint, or concern about something I wrote here, please let me know:Â james.rabe@townsquaremedia.com
Listen On-Demand with the Y105FM app, and on the following podcast platforms: Apple Podcasts | Google Podcasts | Spotify
More From Sasquatch 107.7 - The Rock of Rochester