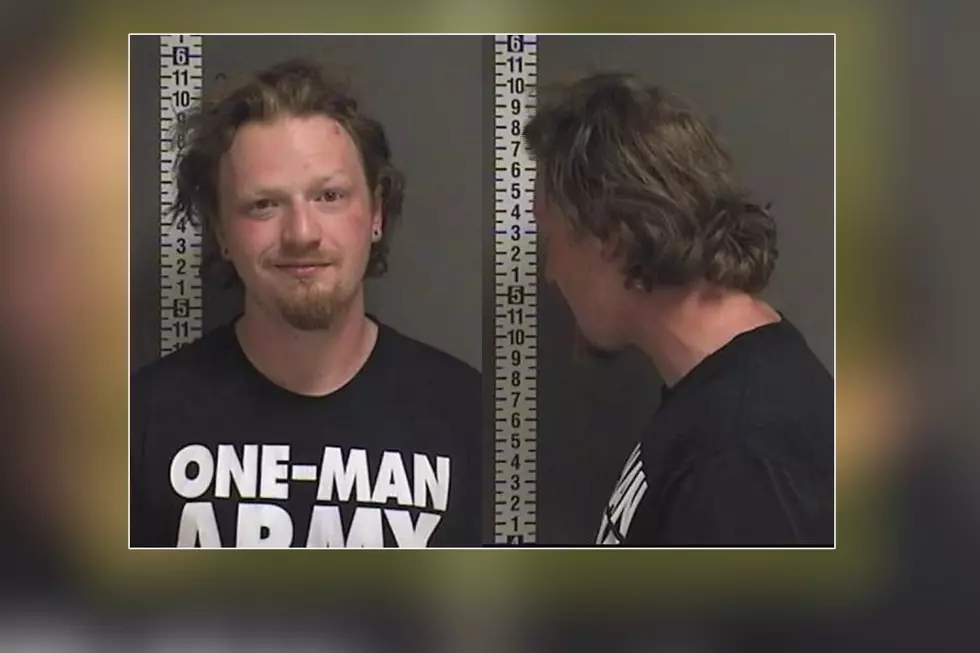 Fargo, ND Man In Gorilla Suit & Holding a Machete Arrested
Fargo Police Department
Enter your number to get our free mobile app
Police had to evacuate a Fargo, North Dakota apartment building because of a standoff with a man in a gorilla suit.
According to the Fargo Police Department, half a dozen residents in an apartment building on 2700 block of 8th Street North, were asked to wait outside in the cold while LEO's investigates a "possible shots fired" 911 call.
It turned out to be fireworks, not a gun, making the noise. But the investigation didn't end there because they were also told to be on the lookout for a person in a gorilla suit with a machete.
They found the man, and he threatened to blow up the building. After a couple hours of conversation, the man, who police said was heavily intoxicated, surrended without harming anyone or anything.
Rochester, MN (KROC AM News) - A Rochester man and woman are facing charges connected to a reported assault earlier this month that involved a machete...The victim said the boyfriend grabbed him by the neck and swung a machete at his head but missed and hit the wall. The victim said he raised his arm to block the machete and was hit on the elbow. He said the boyfriend "threatened to cut off the victim's arms, legs and head."  When the victim said he was going to call the police, the couple left. (Keep reading here...)
Listen to James Rabe Monday, Wednesday, and Friday from 11-Noon on KROC AM 1340 and 96.9 FM and Weekdays with Jessica Williams Weekday from 6 - 10 AM on Y-105 FM
FUN: Where Your Favorite TV Characters Would Hang Out in Rochester
More From Sasquatch 107.7 - The Rock of Rochester