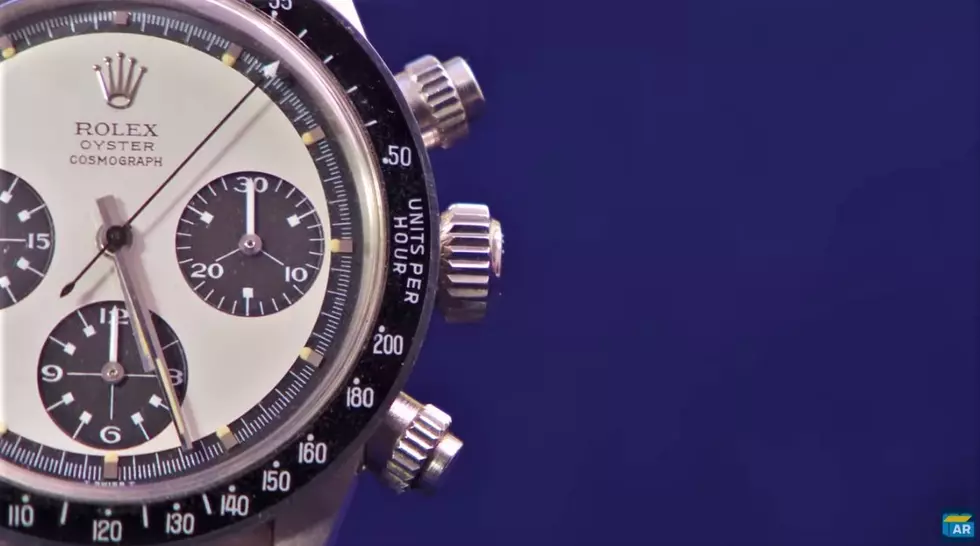 Fargo Man on Antiques Roadshow Discovers Watch Worth $700,000
youtube
You buy a watch when you're in the service. It's expensive, so you hold onto it. In 2020 you pull it out and find out its worth hundreds of thousands of dollars!
Antiques Roadshow rolled into Bonanzaville, up in West Fargo, ND, and an Air Force Vietnam veteran brought out a Rolex he hasn't even looked at in more than 40 years. In 1971 it cost him about $350, a LOT for a guy on an Air Force salary.
He never used it, foot-lockered it for a while, then put it in his safe-deposit box. Protected in the bank, inside the original Rolex display box, and the outer box, it looks almost brand new. Watch the man only known as Dave find out it's worth $700,000!
It was just last year when a suspicious device was recovered by Rochester Police and turned out it'd come from a Rochester Antique store. Check that story HERE.
Enter your number to get our free mobile app
Listen to James Rabe 6a to 9a on Y-105 FM
More From Sasquatch 107.7 - The Rock of Rochester