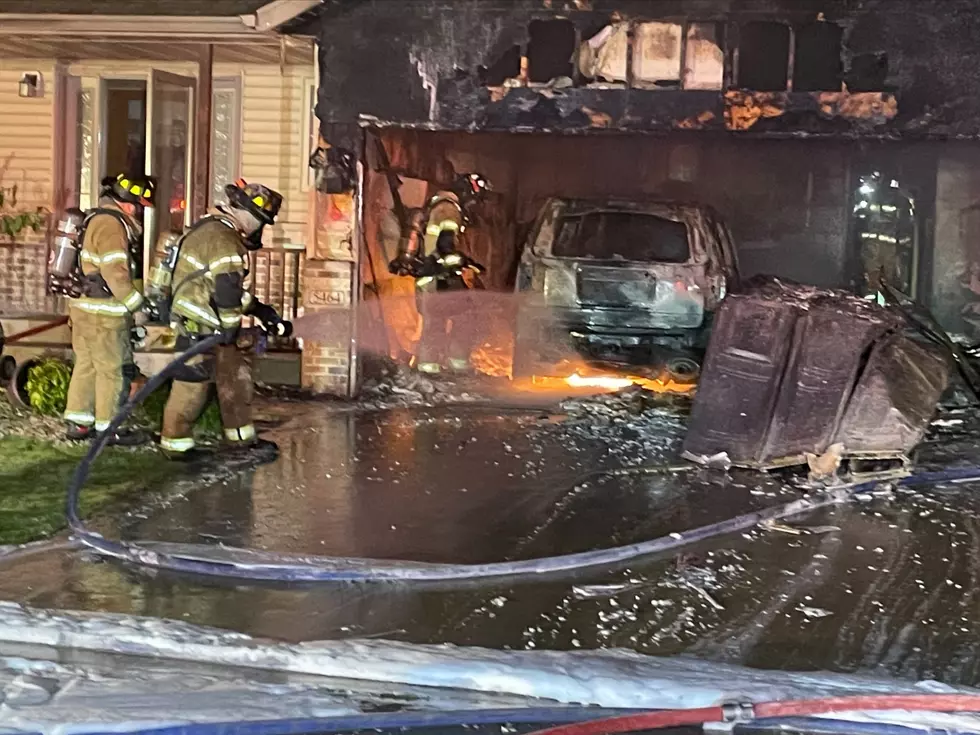 Early Morning House Fire in Northwest Rochester
Photo from Rochester Fire Department (click to enlarge)
Rochester, MN (KROC-AM News) - Rochester Fire Department crews responded to an early morning house fire Saturday.
Crews arrived at a two-story home in the 5400 block of 55th Ave NW around 12:50 a.m. to find an attached three-car garage was completely engulfed, and one of the vehicles inside the garage was on fire. All of the residents were out of the home.
First arriving crews extinguished the fire in the garage, while another crew searched the home to ensure all residents and pets had exited. Then, crews extinguished the fire that had extended into the house.
Officials said there was major fire damage to the entire garage and minor damage to the interior of the home. One vehicle and all of the contents in the garage were a total loss. The total damage was valued at around $190,000.
After the fire was out, the building was ventilated to remove toxic smoke and gases. Crews were on the scene for roughly three hours.
RFD said early detection of the fire was a key factor in preserving some of the property.
"Working smoke detectors are able to alert occupants of a fire and allow them time to exit the building and dial 911," RFD said in a news release. "RFD was able to limit the spread of the fire into the main living area of the home due to an aggressive fire attack strategy and an early notification. Smoke detectors save lives and property when properly maintained."
The Fire Marshal's office is investigating the incident. The cause of the fire is unknown.
Rochester Police Investigating Friday Night Shooting
See the Must-Drive Roads in Every State
More From Sasquatch 107.7 - The Rock of Rochester