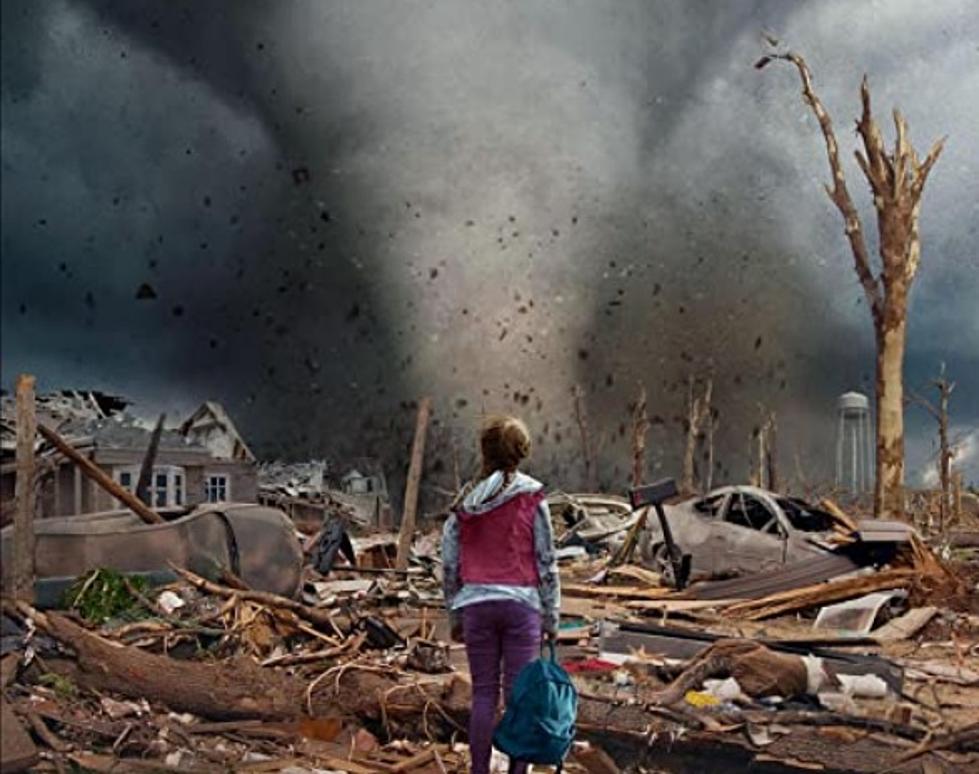 Deadly Minnesota Tornado is Now Part of a New Hollywood Movie
'13 Minutes'/Quiver Distribution
A massive, deadly Minnesota tornado that took place in 2020 is now part of a major Hollywood movie.
Even though tornadoes have occurred in all 50 states, including many right here in the Land of 10,000 Lakes, when Hollywood makes a movie about a big twister, it's usually set in places like Oklahoma, Kansas or parts of Texas.
But an actual tornado that tore through parts of Minnesota last summer is being used to help promote the new film, '13 Minutes.' According to IMDB, the plot of '13 Minutes' (which is the average warning time before a tornado hits) is as follows:
Four families in a Heartland town are tested when a massive storm hits, giving them just 13 minutes to get to shelter before the largest tornado on record ravages the town, leaving them searching for their loved ones and fighting for their lives.
You can check out the trailer below. (And note that country star Trace Adkins has a starring role in the movie, along with Paz Vega, Amy Smart, Thora Birch, Anne Heche, and Peter Facinelli.)
Now while the film itself is set in what could be Oklahoma or Kansas, the Minnesota connection comes from the movie's poster-- which contains a picture of a deadly tornado that ripped that through Dalton in west-central Minnesota on July 8, 2020. The Minnesota DNR says that massive storm killed a 30-year-old man and injured two others as it made its way across the state last year.
BringMeTheNews says the picture of the tornado in the movie poster was taken by Minnesota storm chaser Melanie Metz, who these days lives in Champlin (and once even had her own show on WE TV.) She said in the story that producers of '13 Minutes' saw her picture online and asked if they could license a version for their movie.
So while the movie itself isn't set here in the North Star State, the image on the poster IS all about Minnesota. '13 Minutes' is due in theaters on October 13th. (You can find out more about it HERE.)
And, as we all know, tornadoes aren't the ONLY type of severe weather Mother Nature throws at us here in the Bold North. Keep scrolling to check out 11 Most Devastating Minnesota Weather Disasters Through The Years.
Listen to Curt St. John in the Morning
weekdays from 6 to 10 a.m. on Quick Country 96.5
11 of the Most Devastating Weather Disasters in Minnesota Throughout The Years
We might be full of lakes and "nice" but Minnesota has had its fair share of horrible and nasty weather. Throughout the years we've had floods, fires, storms that have crushed stadium roofs flat, and tornadoes that have destroyed lives.
More From Sasquatch 107.7 - The Rock of Rochester